Igatpuri & Sula Vineyard
Igatpuri & Sula Vineyard
Igatpuri is a hill station located in Maharastra. Best time to visit Igatpuri is in monsoon due to lovely weather and fog. It is on the Mumbai Nashik highway and is 50 kms short of Nashik. There are numerous waterfalls in igatpuri in monsoon and view is just amazing. You could visit the very famous peak of kalsubai ranges, camel Valley and  vaitarna dam. Igatpuri is a very scenic place though internal transportation system and stay options are limited. We had a pleasant stay in Rainforest Resort.
Of the very less properties available in igatpuri Rainforest Resort is the most balanced in terms of rates, quality and services. This grand place gets brownie points from me for its location. The resort is surrounded with mountains on all sides and offers spectacular view especially in monsoon. The cottages are widely spread and gives a feel of row house colony.. We went in July which is the best time to visit igatpuri. With fog and drizzling all day long, had great fun in the swimming pool (with music system playing desi songs) and the garden area. The resort serves only vegetarian food and is good in taste. Breakfast was inclusive in our package and had decent variety. They dont serve alcohol and the place is far from the market so do carry your stock if u wish to drink. The indoor game room can be improved as the space is huge and only few games (2 tt tables and 2 carrom boards) are stationed till now. We were 4 of us and stayed in basic cottages which were not very spacious but good enough to accommodate 3 people. The service was very good but could be delayed since the reception is far from the cottages. Overall had a great stay and would definitely visit it again on my next trip to igatpuri next monsoon.;-)
We visited vipasana centre while leaving from igatpuri for a quick walk through of the place before heading to bhandardhara. This centre is one of the world's largest vipasana meditation centers. Vipassana is one of the most traditional techniques of meditation in India. It has been taught and practiced for more than 2500 years now. Vipasana is the process of self purification through self observation. The process of enrollment is available on their official website and you have to compulsorily do a course of 10 days first before opting for 2-3 days crash course. There is no cost involved just voluntary donation at the end of the course. The person has to observe "maun vrat" i.e. Keeping mum for ten days and follow the strict routine which starts from 4.30 in the morning and ends at 9.00 p.m. There is no restriction on the caste, creed, gender of people enrolling. People round the world practice this meditation and they claim that it has brought a paradigm shift of positivity and peace within. The sevak who gave us information about the course claimed that he had all addictions possible, and that he has got rid of all his problems and is a dhamma sevak for 40 years now. A truly inspirational place, will definitely come to meditate here. We give appropriate rest to the body every day but the poor small mind keeps crying out loud for some rest, peace and inner satisfaction. Dear mind, your concerns will too be handled, very soon.. 🙂
After visiting the vipasana centre we went ahead for visiting the very famous randha falls. The falls lie in the bhandardhara area and are huge and beautiful. We had visited in June last week when the water levels were not very great since rains had just picked momentum. But even then we could gauge the volume and intensity of the waterfall. The uphill way to the falls is also very picturesque. Overall a great picnic spot, however will gloom to fullest glory in peak monsoon season.
We also visited the lake Arthur Hill (bhandardara lake) post the waterfall. The lake and the scenery of mountains all around was just like a painting. The climate was amazing and the hot kanda bhajiyas served there were even better. Over all the place is wonderful for chilling, family outing, big groups. Should be covered as its not very far from the waterfall. Very serene and peaceful!!
Sula Vinyard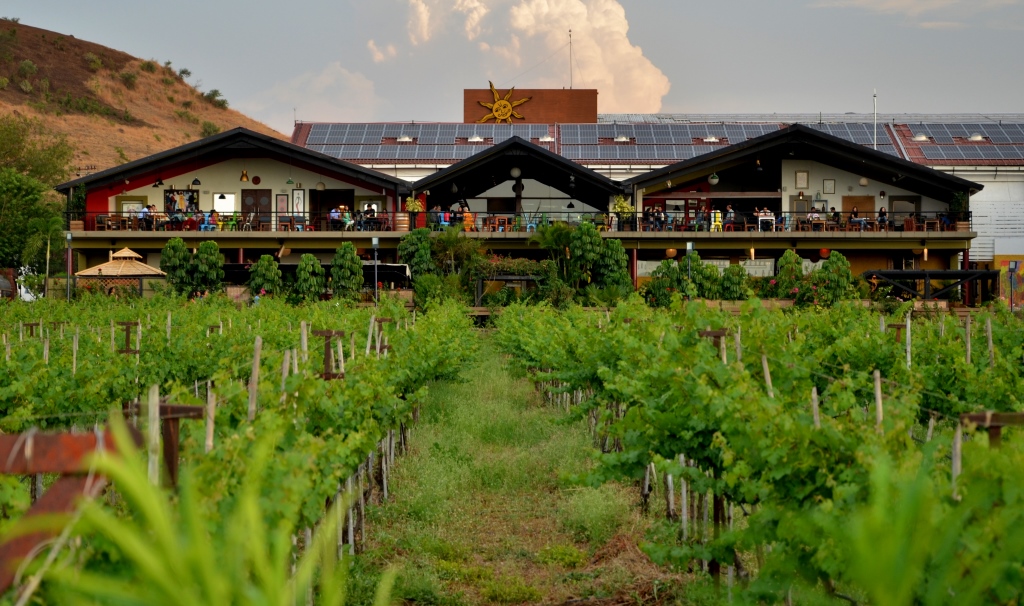 Sula Vineyard in Nashik is a supercool place to hangout. The place is surrounded with grapes farms all around. They have wine tasting tours which are very informative and interesting. Starting 11.30 a.m. and ending 6.00 p.m, tours are organized every hour. It takes you for a walk through of the entire wine making process in Rs 100 and 5 types of wine tasting in the end (with Rs 100 additional charge) . The health benefits, features and tastes of different wines are explained really well. The 5 S of wine tasting viz see, swirl, sniff, sip and spit are fun to know. The place has cool decor all over for some great pics to be clicked.. Post the tour we went to their restaurant where we ordered a bottle of red wine, some veg cheese platter and French fries. Wine is sold at mrp here while food is lil expensive. The ambiance is superb with great music and fresh breeze. Weather here is awesome during winters. We, without doubt had a gala time however we couldn't do stomping since that happens only in the month of feb during sula fest (world music concert) . Overall it is a very happening place to chill, some fine wine for our glasses to fill.. A perfect weekend getaway from Mumbai. 🙂 Cheers!!