Tokyo – Future is Here
Tokyo – Future is Here
Every place in Japan has its own peculiarity and charm. The streets, the culture, the vibe, the food, the fantasies.. all of these will attract your attention and affection!
Since we spent the most number of days in and around Tokyo, this post is pretty long but surely unmissable.. tried hard and shortlisted 5 best places in Tokyo and the uniques in them.. Tokyoooooo, here we go!
AKIHABARA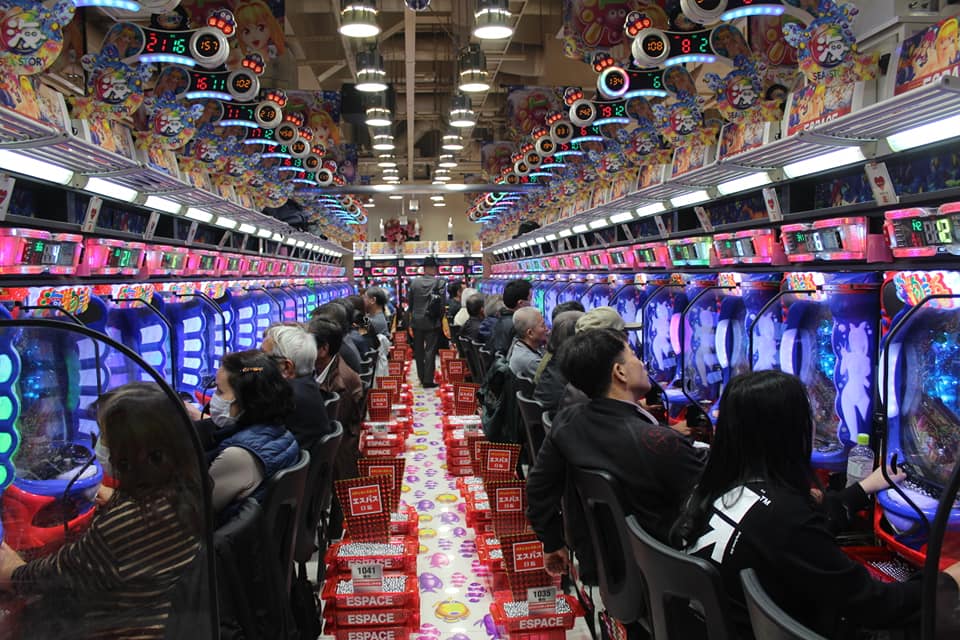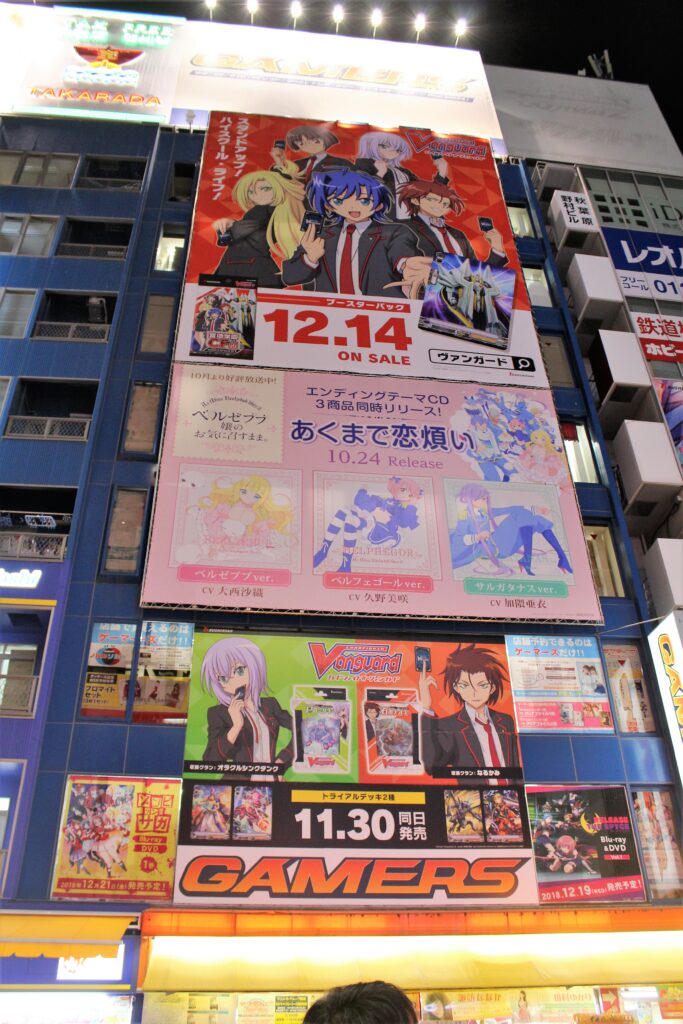 Visit Akihabara, and you ll remember the night for the rest of your life.
Electric Town: Majestic place, bustling neon lights and hundreds of multi storey buildings..This is an electric town having the largest of the electric shop complexes, selling every possible electric stuff invented on the planet.
Gaming: Another amazing thing to witness is the otuka, gaming and anime culture here. If theres one place on earth to personify 'mania', its japan. I went bonkers seeing anime in all forms you could think of… Comics, games, Dvds, stationery, books, accessories, clothes. You name it, you get it. Gaming here is also next level altogether. We initially put pachinko video game building on Google maps for directions. Horrible decision! Pachinkos, Segas and Taitos are just about everywhere (5-6 storey pachinko stations probably every 300 meters!) Pachinko seems to have hypnotised the entire country (its a video game earning more than casinos in Las Vegas – yep you read it right). Sega and taito stations are also pretty popular. Awestrucking experience! Another jawdropper was sex toy stores. Electric, visual toys, role play costumes, pleasure toys and what not. Certainly bizzare! No corner of the 7 floor building was without any sexual display, let alone the walls of the elevator!!
Themed cafes: Presenting another interesting concept – Themed cafes and restaurants. Akihabara is famous world wide for its different themed cafes like Maid cafes (these paid cafes where u ll be treated like masters and the entire staff will be dressed as maids to please you), Gundam cafe (where even the toilets are gundam themed), Owl/hedgehog cafe (where u could feed and play with owls and hedgehogs)..
You need one full day not only to see this place but also to absorb and relate to it. Akihabara, you were the most unique place i have ever come across!!
SHINJUKU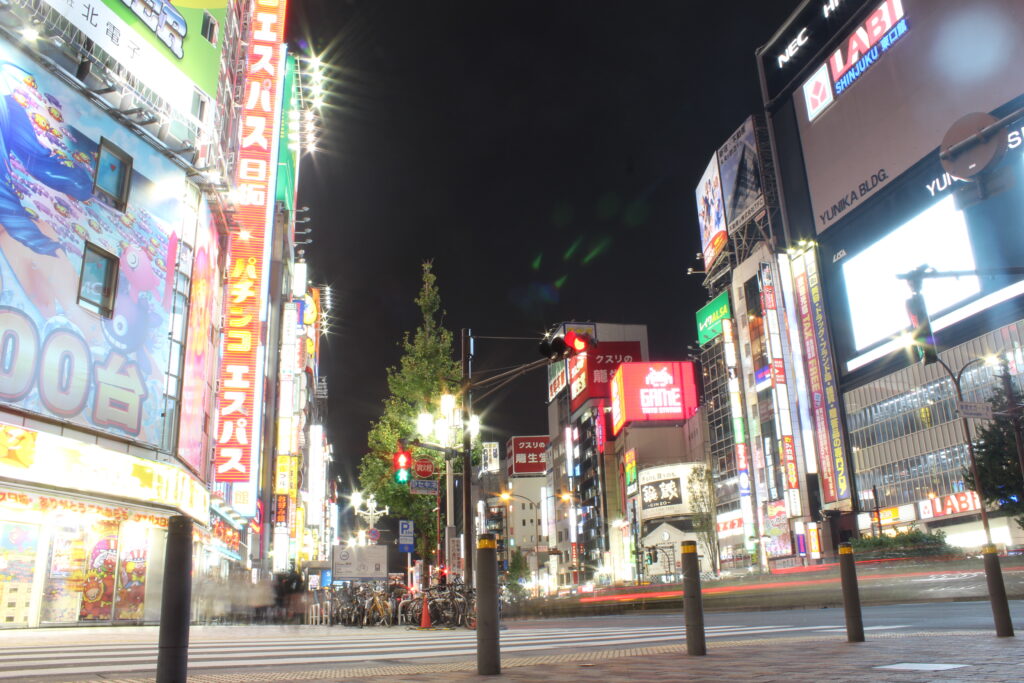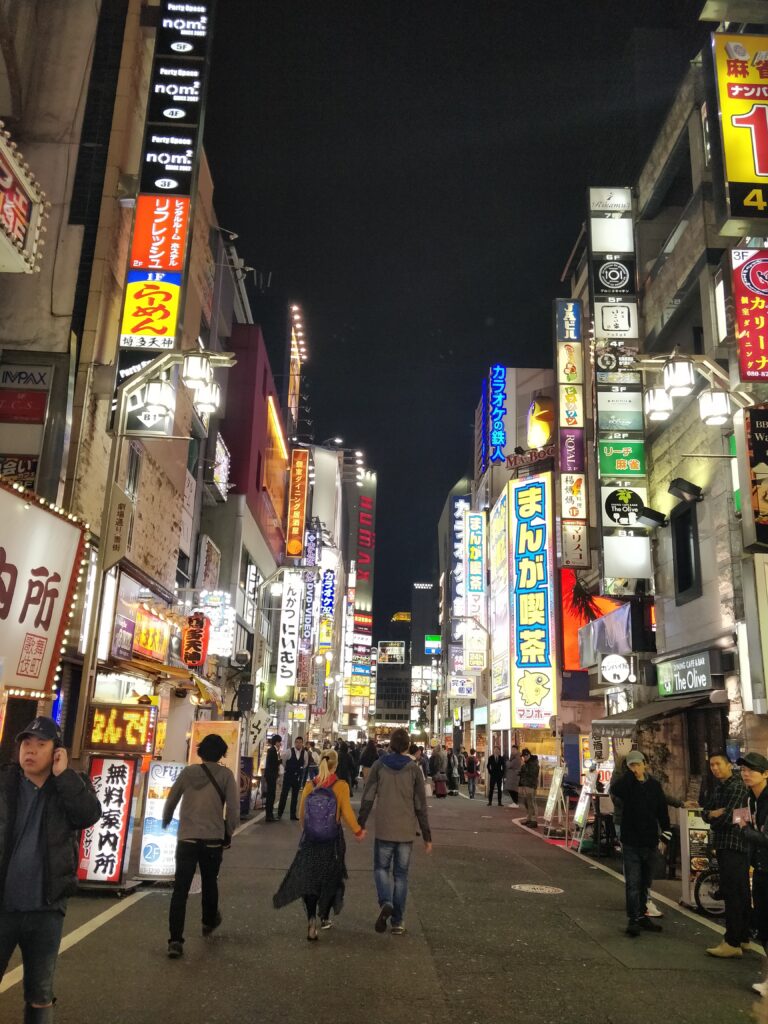 Easy access from round the country makes Shinjuku the busiest station not only of Japan, but of the whole world. This station gets over 3 million commuters daily!! Hell yeah!! 3 million+ footfalls.
Here is a list of not to be missed places in Shinjuku:
Restaurants and bars: There are 'one in the world' kind of restaurants and bars in Shinjuku.
Robot restaurant: The first one has to be the Robot Restaurant where you would find a bizzare bizzare world of robots in the roles of dinosaurs, action heros, showgirls, pandas and what not! But the entry makes you lighter by a whopping 8000 yen! If you find it unaffordable, you could get a picture clicked with a robot at the entrance for free! (well thats what we did). Budget travel has its own rules and u gotto stick to them.
Zauo – Here you catch your own fish from the water around your boat and they prepare it live for you, in a way u want it.. there cant be a dinner more fresh, you bet!
Other prominent ones are themed cafes like Alice in wonderland, spooky restaurants like the Lockup which has skeletons, prisons, eerie menu and the monster shows. Shinjuku also beds hundreds of small bars in slim yet damn popular lanes of Golden Gai and Omoide Yokocho to take you down the rustic nostalgia.
Wow views: Shinjuku is blessed with spectacular observatory decks like Tokyo Metropolitan Building (breathtaking and more importantly FREE view from the 45th floor of the building), Godzilla (Both, the view OF the building and the view FROM the building are dramatic. Time your visit to godzilla so that you could also witness the hourly show on the top of the building from 12 to 6) and Hyatt New York Bar (certainly not free, but absolutely 'worth it' view from the 52nd floor).
Love hotels and Red light area: If you wish to leave no aspect of Japan unexplored, you can't miss Kabukicho. The extremely famous (or infamous to be honest) red light area, love hotels and the girls attract a lot of footfalls but beware, most of these places allow in only if you are a local/accompanied by locals.
Gardens: Almost every place in Tokyo allows you to find your poise amidst noise! If you are tired of the hurly burly of the city, head to Gyoen park for beautiful cherry blossom/foliages with a peculiar tea ceremony in the park.
Well we thouroughly enjoyed your busi-ness, Shinjuku!
SHIBUYA
Scramble crossing: Probably the busiest crossing of the world (with 2000+ people crossing each time), shibuya crossing aptly symbolises Tokyo – action, more action, people and more people! You gotto experience the mayhem as well as witness it. So cross along with thousands of others at the iconic crossing; also view the scramble crossing from the strategically located cafes around the crossing. (best view offered by Starbucks.)
Night clubs: you could experience the most happening of night life in clubs in Shibuya. Get dancing in any of these popular clubs drawing awesome crowd, great DJs and bang on music. Concentrated in shibuya, clubs like vision, womb, Herlem, camelot, atom offer all kinds of music that please you making the night just right.
Shopping: This can be your one stop solution for experiencing all forms of shopping – local, funky, high end shopping (high end for some, window shopping for us ;)).
Local shopping: If you are on Instagram, u cannot miss the shopping mall Tokyu plaza omotesando which makes a coveted post on insta for its mirror full architectural wonder. Make sure you account for waiting time too as this place has a queue for clicking pictures. Other shopping complexes to visit for local shopping are shibuya hikarie, shibuya 109, shibuya mark city, seibu, parco, loft etc for local clothes, souvenirs, hobby articles.
Funky shopping – Harajuku, in the neighborhood of shibuya is the focal point for witnessing the kawaii culture or the quirky fashion culture. Brightly colored clothes, pop fashion, affordable shopping, tonnes of dessert and crepe joints, kawaii themed cafes and an evening amazingly spent sum up harajuku for u.
High end shopping (top brands shopping for some, window shopping for us 😉 (budget travel and its rules!!) – an upmarket area with skytearing real estate rates (upto 10 milliom yen for a square meter piece of land!!), This place features every top brand in fashion and cosmetics that you could think of. Must visit for witnessing luxury personified!
Yoyogi park: remember i told u – poise amidst noise! This is shibuya's anecdote of making up for speed and thrive it demands. Savour the delicacies of the food stalls, go picnicking with family, practice yoga or simply come for a stroll to this beautiful garden.
Oh yes, if you missed games zone, VR slots, love hotels in Shinjuku, grab this opportunity here at shibuya.
ODAIBA
Welcome to the world 2.0. Odaiba is an excellent precedent of technology advancement and genius planning. Known for its engineering marvel, odaiba is a manmade island in tokyo bay, hosting a number of shopping and entertainment complexes with automation one has never seen before (I didn't even imagine something like this ever, forget seeing)! Just to begin with, I was answered by robots at mall receptions!!
Borderless museum: Have you ever come across a bizarre combo of art and technology. Well these may be two extremes of an orbit for the entire world except Japan. Mori museum is first of its kind digital art museum on the planet where change is the only contant. The art here is forever moving and damn dynamic. Some jaw dropping highlights include –
– Forest of flowers: Get surrounded by different flowers and butterflies, watch them disappear as you touch them or stand still to experience them bloooooom.
– Crystal world : Witness endless LED lights reflecting in mirrors to create supremely beautiful illusion. Not enough? You could even control the pattern of the colours through your mobile app!!
– Forest of resonating lamps : Breath taking view of mirrored walls and colour changing lamps! Undoubtedly the most popular segment of the museum and for a solid reason!
– Future park : Slide through a fruit slide slicing fruits and splashing juices or draw your imaginative creature and see it getting featured on the museum walls!
– Athletics forest : Most interactive section of the museum, athletics forest will require you to pass through connected boards, jump on trampoline with rising/shooting/dying stars or make you climb a digital rock! Hell yeah!!
This museum is an unparalleled display of virtual and digital tour of not only all the senses of the body but also all the elements in the universe!
"Borderless" and how! Simply superlative!
Oedo Onsen Monogatari: A hot spring theme park with abundant indoor and outdoor hot spring baths, games, food, massages, gardens and a lot lot more. You are sure to get mind blown with the fantastic service, ample variety, ease in navigation through sections and the unbelievably generous pampering (You get everything possible for a lavish experience, fresh and sanitised!!).. A well equipped personal dressing cabin and yukata sessions are cherries on the cake! This place pampers almost at par with a mother, you bet! Best in class and best in the country 🙂
Joypolis: This 3 storied amusement center offers virtual reality rides that are perfect for thrill seekers and adventure lovers. Ride a rhythmic roller coaster to sing,dance and scream all at the same time or go twirling and swirling like a pendulum or jump out of your skin in virtual reality based horror show showcasing living dolls!!
Fuji tv building: This is an architectural wonder drawing eyeballs of everyone visiting Odaiba. On the 25th floor is an observation deck offering stunning views of the rainbow bridge, the sky tower and even Mt.Fuji on clear days!
National museum of emerging science and innovation – Travel to the future in a time machine called Miraikan displaying futuristic exhibits. There are shows ranging from a 10 million pixeled 3D globe, super popular Asimo robots, exhibits on oceans, outer space, human body cells, international space station.
Last but surely not the least – You could also visit 20 meter tall Gundam statue (transforms from Unicorn mode to Destroy mode 4 times a day!!), Statue of Liberty, various shopping complexes / showrooms, sake tasting bars and river cruises along the tokyo bay.
Odaiba literally takes you through Cosmos 2.0!!
ASAKUSA
This is probably the first tag you ll find in any Japan itinerary. Located in the heart of the city, Asakusa is home to cultural and traditional Japan!
Sensoji temple: A much revered place of worship amongst both the localites and tourists. A super good vibe place! Don't miss out on the extremely popular shopping street Nakamise leading to the temple and the shrine!
Ueno park: One of the largest public parks in japan, famous for tonnes of museums in the compound. These museums diplay impressive collections on Japanese history, culture, modern art, scientific developments, physics and much more!!
Sumida park: a riverside park with breathtaking cherry blossom sightings.
Tokyo sky tree: An awesome spot for sweeping views of the city from 450th floor! This, by the way, is also one of the tallest structures of the world.
Asakusa culture tourist information centre – Want superb views but got no penny to shell? Head to this info centre's 8th floor for getting classic panoramic pictures of Tokyo skyline & Tokyo sky tree..
Asakusa gives you a good cultural dose before departing from Tokyo. This was thoroughly enjoyed after consecutive rounds of technology and engineering marvels in other parts of the city!!
Liked our take on Tokyo? Stay tuned for places to visit around Tokyo!!