12 months 12 states 12 leaves – Without leaving a job…How I did it?
12 months 12 states 12 leaves – Without leaving a job…How I did it?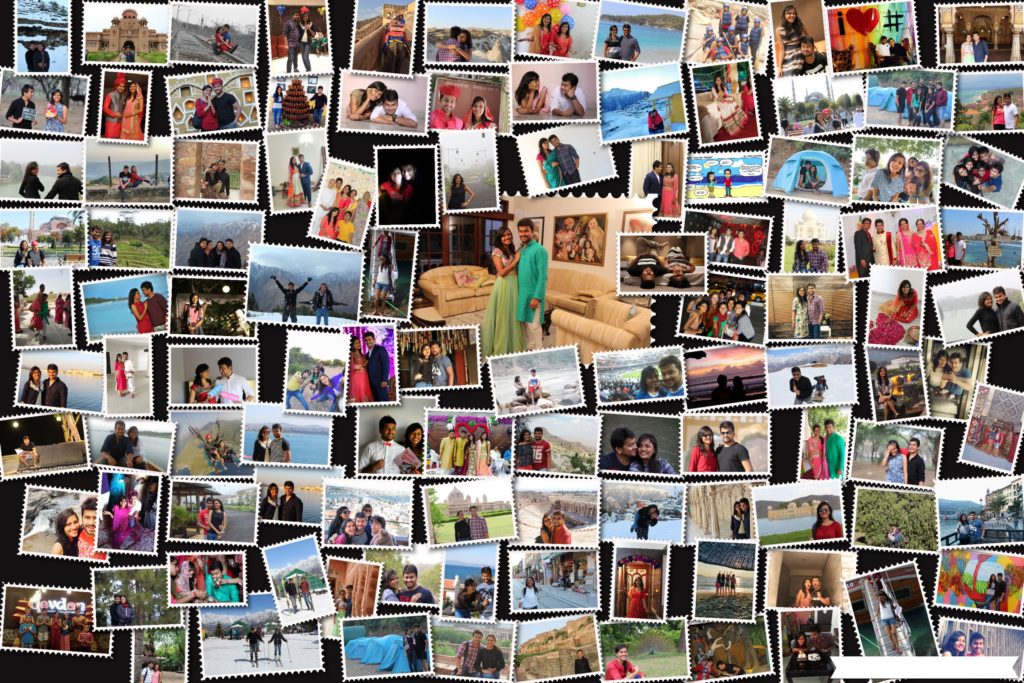 Hi folks! This ones really interesting. It was exciting when we did it and equally exciting when i am writing about it. We traveled to 12 states in 12 months of the year 2017 taking only 12 leaves. And we had to balance it with our 9 to 6 jobs. After all, there had to be someone funding our plan. 😉 To be honest, we did not pre plan it this way. After 3 trips for the year, were running through our leave calendar for the next trip when we got our Eureka moment!
First things first – we were on a tight budget as we had to get our super plan work. Flights.. stay.. travel.. everything on budget. This was an unspoken rule between the two of us- No LUXURY whatsoever.. second, you need to have such a year with wonderfully timed holidays (We had only 12 privilege leaves at our disposal).. I see 2020 as another such wow year.. plan well in advance to make the most of it.. Last and the least, I am damn excited and i can't keep calm.. so lets quickly fall head over heels for India and its enchanting beauty.
Jan: Udaipur, Rajasthan
This was a mandatory temple visit post wedding somewhere near udaipur. Couldn't have been a better time and a better company for visiting this beautiful city of lakes. We also visited Ranakpur temple and Kumbhalgarh, the great wall of India.. My fascination for palaces and pride for rich heritage of India multiplies each time i visit Rajasthan. Rangeelo rajasthan indeed!
(Thur, 26 Jan: Republic Day
Fri, 27 Jan: Took leave
Sat, 28 Jan
Sun, 29 Jan)
Leaves left – 11
Feb: Goa, Goa
Goa was being planned for our bachelor's trip before our wedding but then which goa plan has ever succeeded in the first go. So we thought of hitting goa after the wedding with the same set of friends..It was one helluwa trip with coasts, cafes, clubs and casinos..
(Fri, 24 Feb: Mahashivratri
Sat, 25 Feb
Sun, 26 Feb)
Leaves left – 11

March: Gir National Park, Gujarat
I wanted to go for a wildlife safari for quite a while then and gir forest in gujarat was an easy pick for a weekend trip. It was a superb trip with amazing weather and voila, lion spotting too. The somnath temple near gir also scored more than full points.. great time to visit gir national park before it starts getting too hot.. (though summers are the best time to spot lions)
(Sat, 11 Mar
Sun, 12 Mar
Mon, 13 Mar: Holi)
Leaves left – 11
April: Gangtok, Lachung & Lachen, Sikkim
We were pretty busy with work in the first three months and were desperately waiting for a big vacation.. Bonus month + scorching sun + call from Himalayas made us instantly choose north eastern paradise Sikkim.. a place where you find warm welcome, wide smile, scenic views and happy souls all around..
(Sun, 23 Apr to Sat, 29 Apr: Took 5 leaves)
Leaves left – 6
May: Darjeeling, West Bengal
We thought that whole of Sikkim and Darjeeling in West Bengal would be perfect as thats what all standard itineraries suggest.. Bad choice! Darjeeling was less promising than sikkim except for a few good spots (like the mountaineering institute and the Japanese Stupa). All in all it was a much needed break and a fantastic one too..
(Sun, 30 Apr
Mon, 1 May: May Day)
Leaves left – 6

June: Ooty & Coonoor, Tamil Nadu
This was again a week long leave since there was a family wedding in Coimbatore in the middle of the week. So we seized this opportunity to visit Ooty and Coonoor before attending the wedding (oh yes we also visited awestrucking Dhyanalingam in Coimbatore on the wedding day 😉 after all who would attend thousands of functions of a marwadi wedding except for the bride, groom and the pandit)
(Sat, 24 Jun
Sun, 25 Jun
Mon, 26 Jun: Ramzan Eid
Tue,27 Jun: took leave
Wed, 28 Jun: took leave)
Leaves left – 4
July: Wayanad, Kerala
Now this is a little cheat tick. Since we were already visiting Tamil Nadu in june end, we thought of covering the neighboring wayanad as well. (and hence ticking off kerala from the list ;)) this is a quaint and lush greeny hill station right on the border of Kerala with a mixed bag of sight seeing options like caves, waterfalls, temples, tea estates of course and lots of treks. Ideal place for a rejuvenating vacation.
(Thur, Jun 29: took leave
Fri, Jun 30: took leave
Sat, Jul 1
Sun, Jul 2)
Leaves left – 2

August: Gokarna, Karnataka
I think gokarna has this blessing in disguise of having goa in its neighborhood. Thats what keeps it clean, soulful and awesome. Gokarna was one post i wrote at full length and with full leisure. Certainly the most budget friendly trip of the year.
(Sat, 12 Aug
Sun, 13 Aug
Mon, 14 Aug: Janmashtami
Tue, 15 Aug: Independence Day)
Leaves left – 2
September: Delhi, Delhi
This was my second time in delhi and was done with all major historical sight seeing in the first visit (akshardham, jama masjid, lotus temple, India gate etc. etc. etc.)
This time, in just 3 days we saw more urban delhi (in hauz khas, Cannought Palace, DLF mall, kingdom of dreams and of course sarojini market). Delhi has never failed to amuse me be it traditional or urban face of it!!
(Thur, 28 Sep – took leave
Fri, 29 Sep – took leave
Sat, 30 Sep)
Leaves left – 0 🙁
Oct: Rishikesh, Uttarakhand
This was my first of many times that followed in Rishikesh. I hadn't seen anything so serene and peaceful place for a long time. Real camping and river rafting experience made me drool for Rishikesh. My debut was so rocking that it went on to become my most favourite place thereafter. Rishikesh, you have my heart.
(Sun, 1 Oct
Mon, 2 Oct: Gandhi Jayanti)
Leaves left – 0 🙁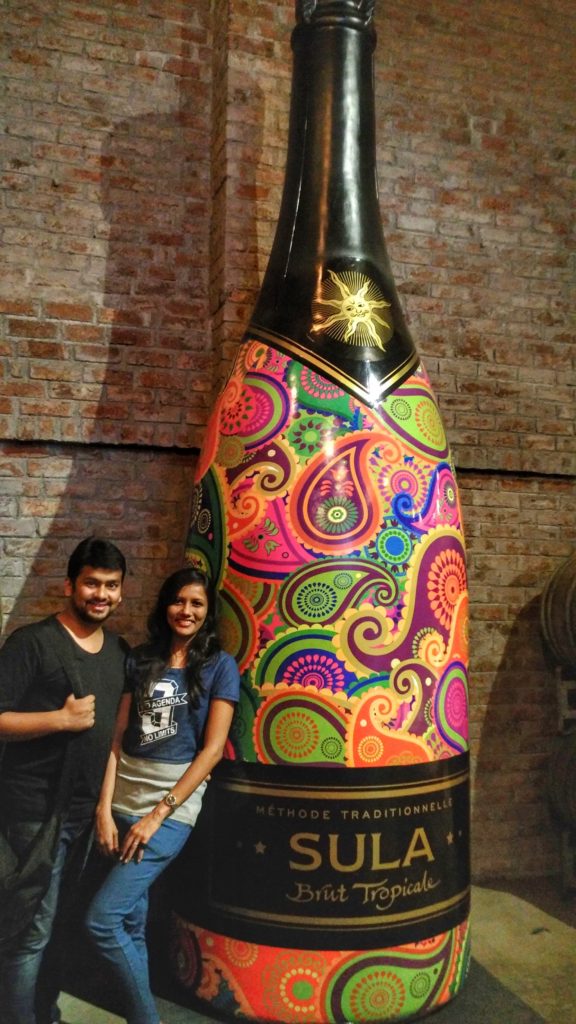 Nov- Nashik, Maharashtra
No holidays in the month and no leave balance made Maharashtra the only choice for a Mumbaikar. Maharashtra clearly tops all charts for having many weekend getaways. And for us, Sula Vineyard tops all charts amongst the weekend getaways in Maharashtra. So off we go in our anniversary month to have a candle light dinner and wine right in the middle of a vineyard!! Super romantic, right??
(Sat, 25 Nov
Sun, 26 Nov)
Leaves – not required.
Dec: Panchmarhi, Madhya Pradesh
December has to be the family trip month. Has always been. will always be . This time we picked a place from Central India, madhya pradesh for the big fat family get together (as it was a reunion of cousins from north, west and south India!!) The place was ok-ish with typical hillstation sight seeing spots. However since we were meeting after a year or so, we had unlimited fun. Extremely cold weather was a big thumps up. We have decided to get together in some north eastern state next time! So Mizoram or Nagaland, see you soon 🙂
(Sat, 23 Dec
Sun, 24 Dec
Mon, 25 Dec: Christmas)
Well, it goes without saying that it was a supremely eventful year with memories to be cherished for life. Waiting for another such fabulous year to cover the rest of the country, in style! 🙂