Agra – Moghuls gift to the world !!
Agra – Moghuls gift to the world !!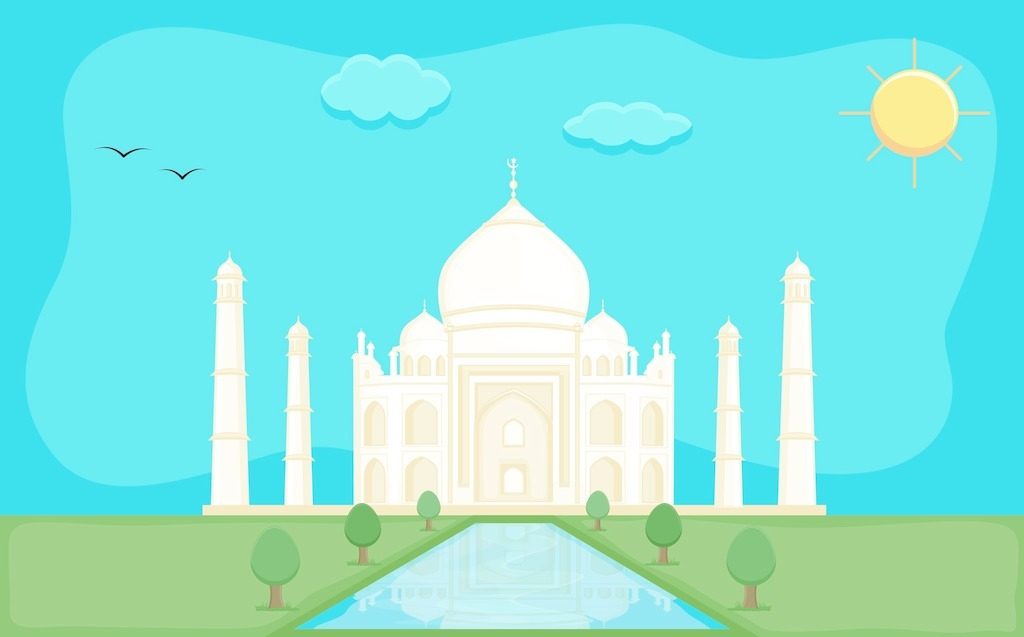 I have this dream of visiting one wonder of the world each year. So Agra was on bucket list for a long time as I thought of starting with the symbol of love (the Taj Mahal) . And I am so glad Agra happened. Such serene is the aura there that it makes coming back damn difficult….
We reached Agra in the afternoon and my itinerary is as follows..
Day: 1
Inclusions: Agra fort and Taj Mahal (night view)
Agra fort – This is a beautiful Fort built by Moghul emporer Akbar. A UNESCO world heritage site, this fort is also called red fort or lal quila. It is made of sandstone and has 4 gates. On clear days, it offers spectacular panoramic view of taj mahal. The Fort has grand structures and intricate carvings like sheesh mahal, khas mahal, anguri bagh, nagina masjid, mina masjid..
Opening hours : sunrise to sunset
Entry fees – Rs 30 for Indian nationals and Rs 500 for foreign nationals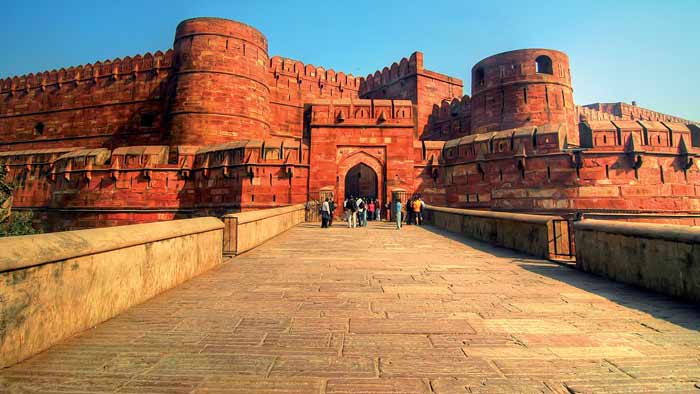 We then moved on to visit the Taj Mahal. We had planned to be in agra on a full moon night as taj mahal is open for tourists during daytime on all days (except fridays) but in night it's open only on 5 days in a month.. full moon night, two nights prior and two days post the full moon night..
Taj mahal
This marvelous piece of art was built by Shahjahan in memory of his dead wife. It was made to keep her casket. This site is UNESCO site and also one of the 7 new wonders of the world. Taj mahal was built from pure white marble and has got marvellous carvings on it including numerous scriptures of Islam and the then rare art of calligraphy. It has got 4 minarets and a mausoleum in the centre. For completion this place took over 2 decades, around 20,000 workers and 1000 elephants. You should hire a guide there since he would take you down the historical lane in an interesting way and (more importantly, probably) would also know places where your pictures come out best with the Taj in the background. Some interesting facts highlighted by our guide are..
The structure of the Taj Mahal is perfectly symmetrical from all sides except just one thing which is the tomb of Shah Jahan himself which was placed next to Mumtaz Mahal's tomb.
Everything in Taj Mahal is beautified and glorified except the tomb since quran talks against beautification of gravesites.
The minarets are so designed by the architect that they tilt outwards so that in any kind of accident the minarets dont fall on the mausoleum and cause any damage.
So dear and precious is this jewel to the people and government of India that it was "virtually hidden" during world wars and Indo Pakistan wars by covering it with multiple levels of scaffolding making it look like a bundle of bamboos from the sky to deceive the air bombers.
To retain its color and integrity no kind of vehicles are allowed around 500 meters circle. You either have to walk it up or take electric vehicles.
Day Timing : open from sunrise to sunset on all days except Fridays. Rate rs 20 for indian and 750 for foreign nationals.
Pro tip: visit it early during sunrise to absorb the best of it before it gets crowded.
Night timings : open on only full moon night, two nights prior and two nights post full moon every month from 8 to 12.30 in the night. Entry limited to 50 people per batch and only for 30 minutes. Rate 510 for indians and 750 for others.
Pro tip: dont miss a chance to visit taj mahal at night.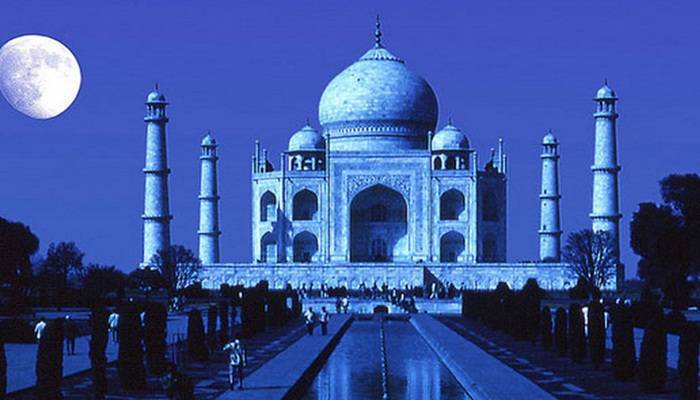 We were awestruck by the beauty of night view and could not wait to see the morning view of the Taj Mahal the next day.
Day: 2
Inclusions: Taj Mahal (morning view) and Fatehpur Sikri
In the morning, we again went to Taj Mahal before sunrise to experience the morning view. We had booked the ticket online. I must say the Taj looks completely different during day and in night. I would recommend visiting at both times as its charm is varied and ecstatic. We took around 1 hour to complete the tour and luckily were out of the Taj Mahal before it got crazily crowded.
Fatehpur Sikri
We then took a half day excursion to Fatehpur sikri from Agra and were back by late afternoon. Located at just 39 kms from Agra, Fatehpur Sikri has a lot to offer in terms of the ancient city which was the Capital for Mogul emperor Akbar but was abandoned later due to shortage of water. The story of this place is quite interesting. Akbar had longed for a heir to his throne and was ensured by sufi saint Salim Chisti of one. When he was blessed with a son he named him Salim and made Sikri the capital since the saint used to live here. He made this place really artistic. His navtratnas along with their stories are significant here. Places to visit here are Buland Darwaza (meaning grand and strong gate), Chisti tomb, Jama Masjid (first structure to be built in sikri), Panch Mahal (5 story palace which was used for entertainment programs like music, theatre etc.), Zanani Mahal (Chamber for the queens) , Deewane Aam(Chamber for commoners) , Deewane Khas (Chamber for special people) etc. Fatehpur sikri was a planned city and its drainage and water supply systems are the best examples of it.
Timings: sunrise to sunset
Entry fees: Rs 40 for Indian nationals and Rs 500 for foreign nationals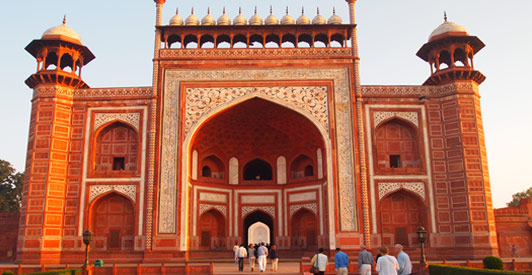 With this ended our trip and we still have a hangover of the mesmerizing views we experienced in Agra. Indeed, a Moghul gift to the world!!!