The City with an Old World Charm – Prague
The City with an Old World Charm – Prague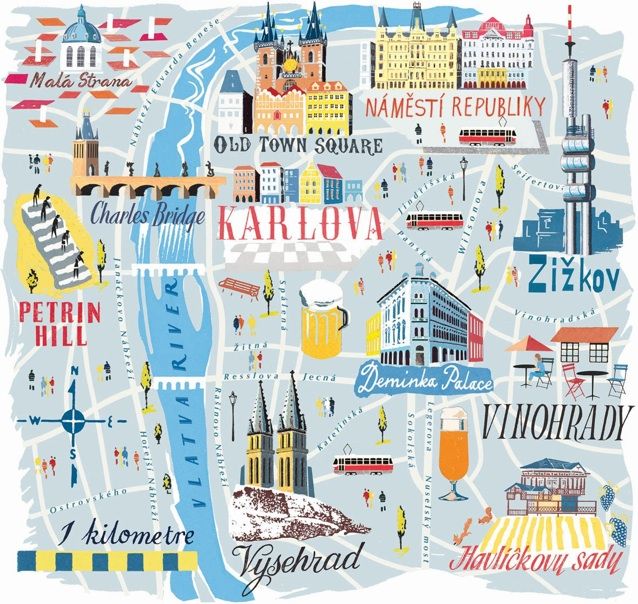 Yuhooooooooooooo!!!! Can't stay calm because I am writing about this truly beautiful city full of surprises – PRAGUE !!!!
Navigating our way out of the Prague airport, we were surprised at how chilly the weather was and managed to quickly locate the bus and then the tram into our apartment. On the airport we asked for some guidance about the ticket and exchange. While we were still in conversation with this young girl she removed a few coins and said that you can buy a 90 mins ticket for your journey home and we were surprised and humbled by our very first experience of the city.
Prague, capital city of the Czech Republic, is divided by the Vltava River. It is also known as the "City of a Hundred Spires", which means it is known for its Old Town Square, with colorful baroque buildings, Gothic churches and the medieval Astronomical Clock. We couldn't keep our eyes off from any structure we passed by and fell in love with the way the entire city had been designed.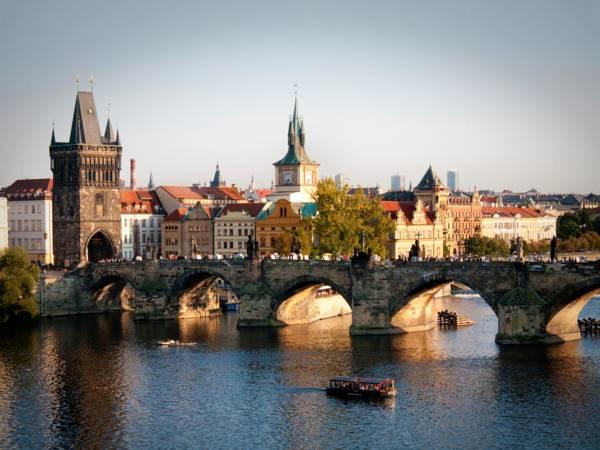 When to visit
Peak season for the visit is spring through fall which is from April to October , when the weather is mild. May and June is an international showcase for classical music and traditional dance. Winters are long and cold, but the period between Christmas and New Year's is an important holiday period. We were here from 7th to 10th October 2017 and the climate did surprise us each day. The first day was chilling and we thought it's going to be a struggle to survive for the next 3 days especially during nights. But the second and third day brought in a bit of sunshine which was exactly what we had thought the weather to be.
Meet and Greet Locals
For the travelers who want to get a real taste of Prague, you can join native people that will show you their city around. Everyday with small groups they share their passion of the Magical city during 90 minutes walking tours. This service is free and guests choose their tip.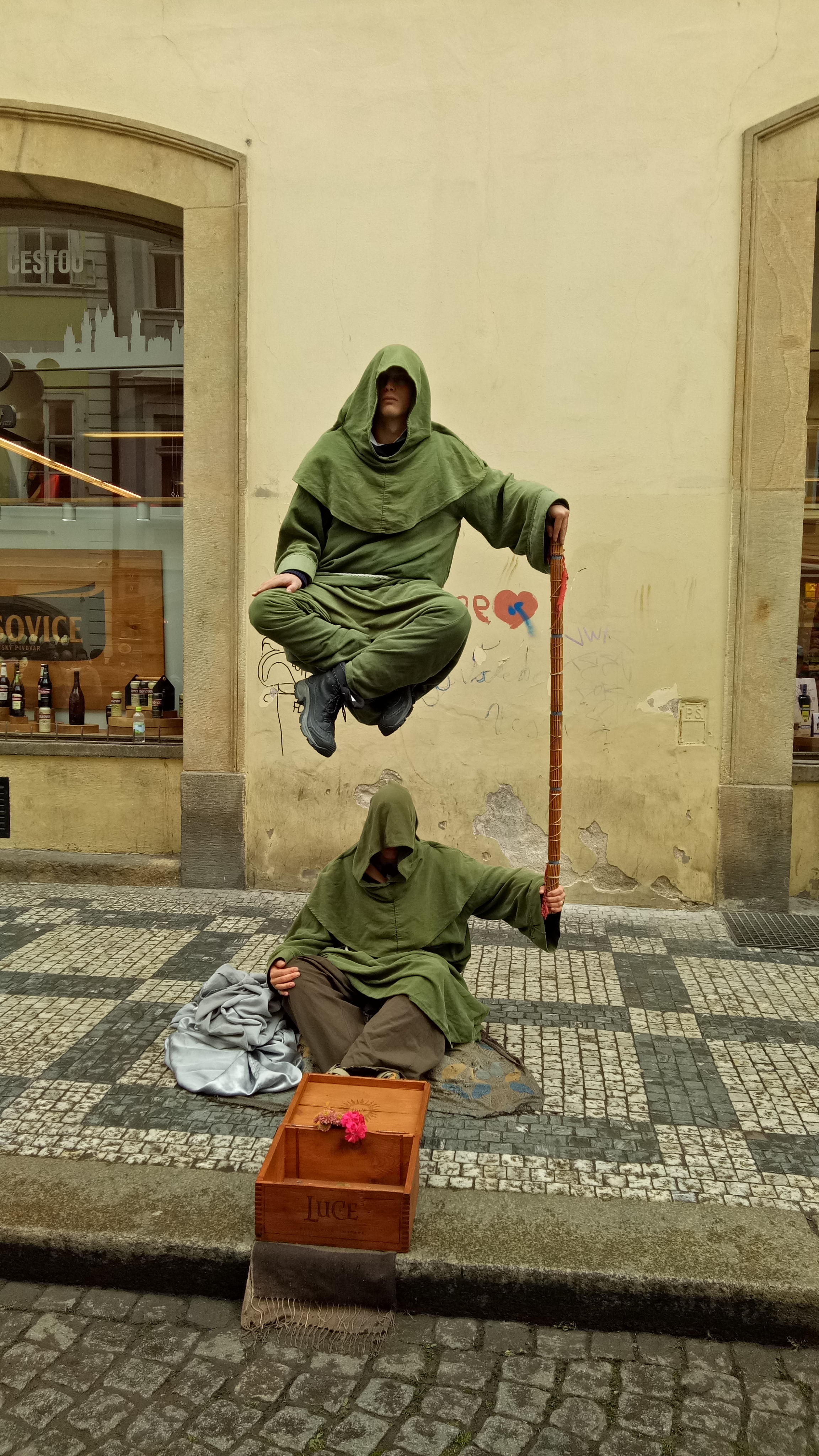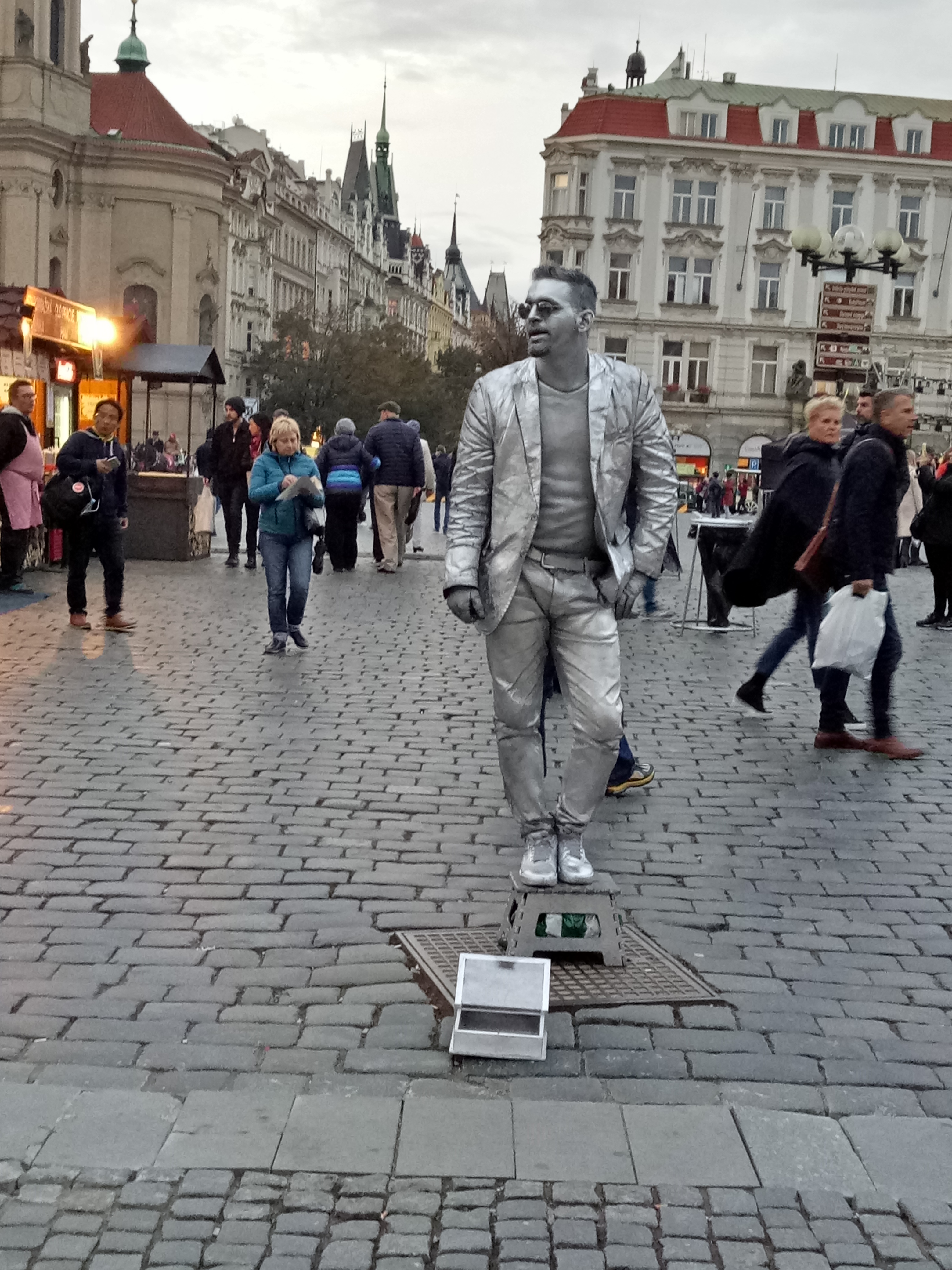 Places to visit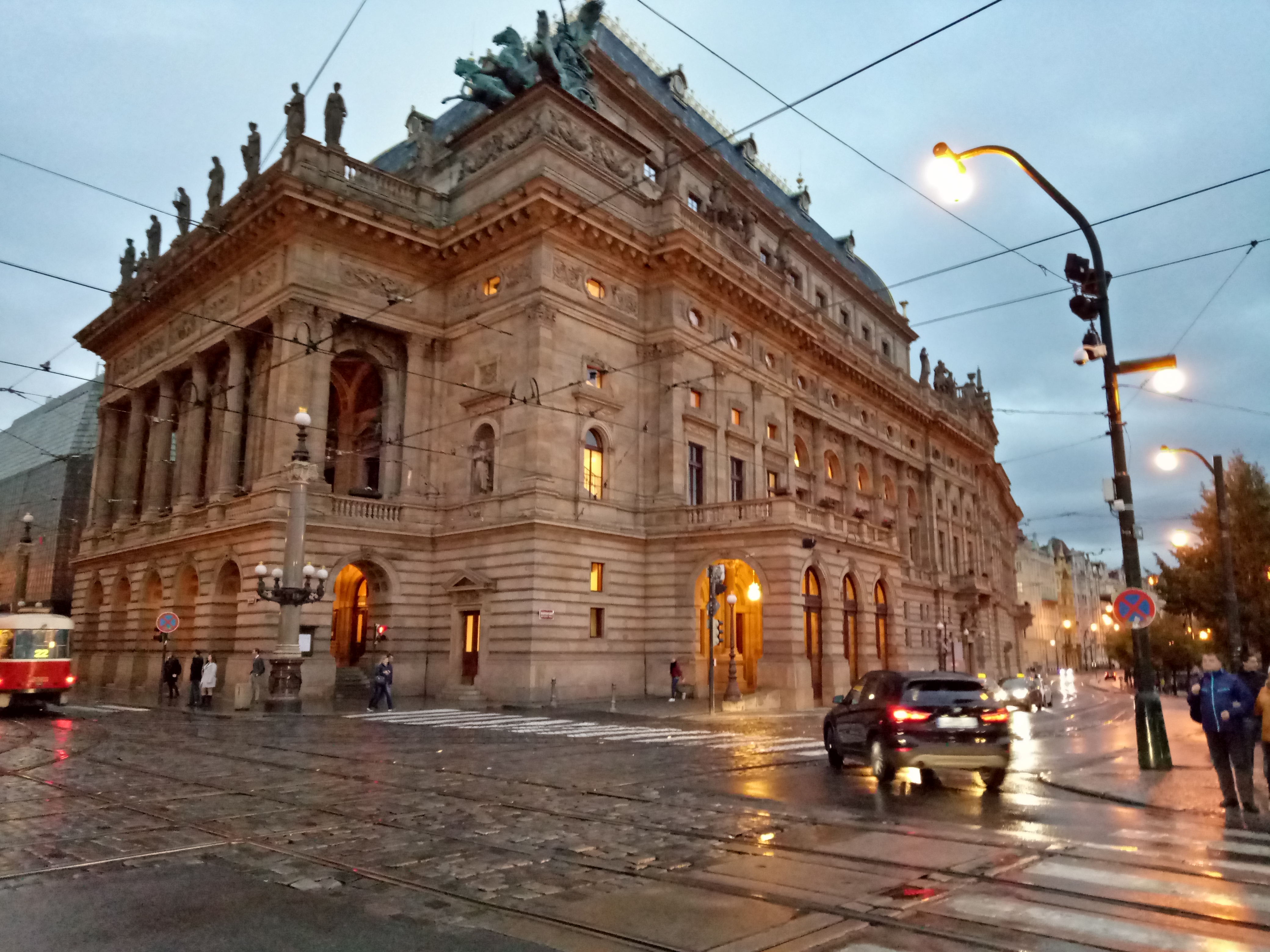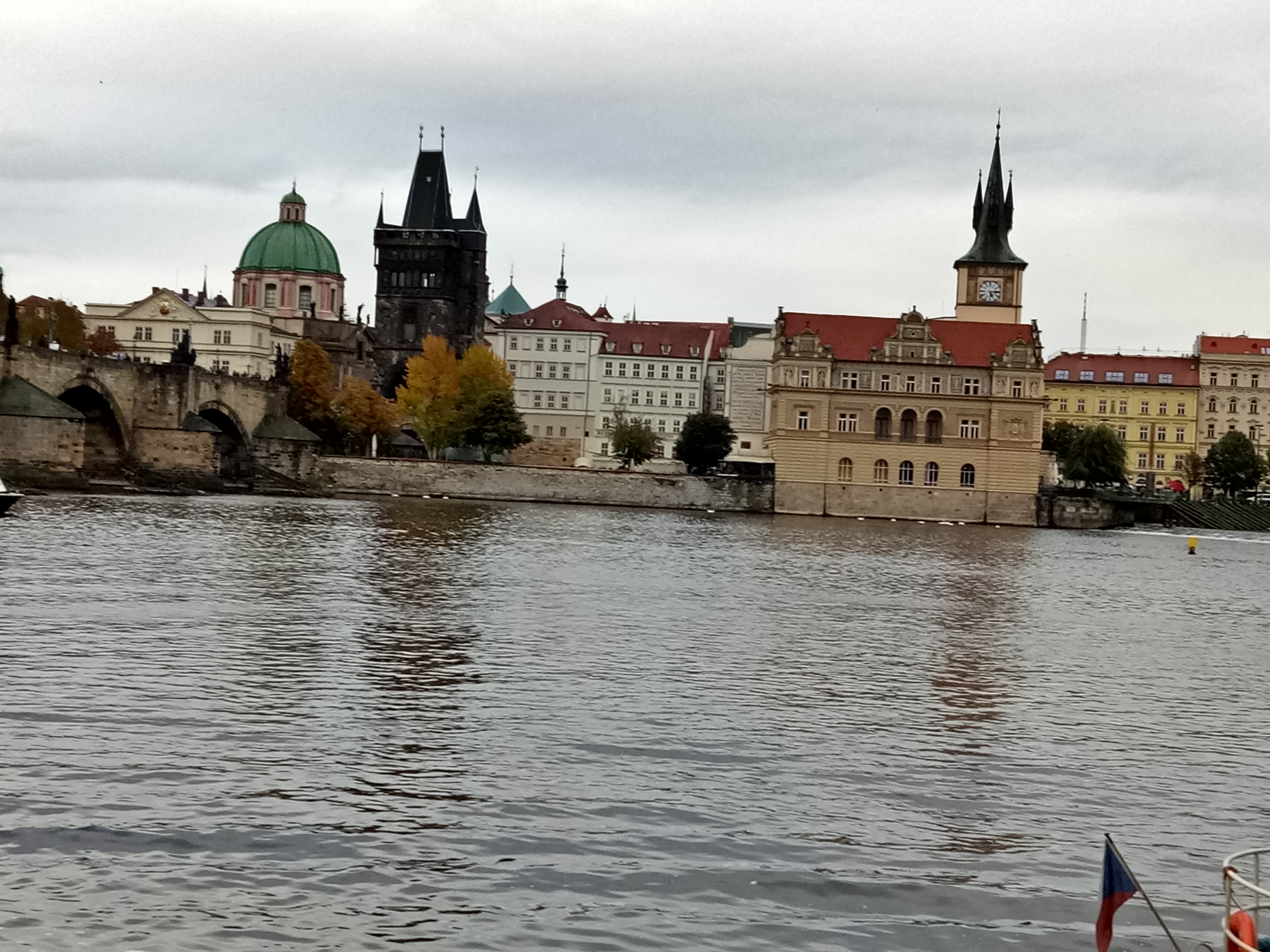 Prague is home to a number of famous cultural attractions, many of which survived the violence and destruction of 20th century Europe. Main attractions include the Prague Castle, the Charles Bridge, Old Town Square with the Prague astronomical clock, the Jewish Quarter, Petrin hill and Vysehrad. Prague has been included in the UNESCO list of World Heritage Sites. Prague is renowned as a very "walkable" city. For those who enjoy seeing the old and new city by foot, Prague is the place to be.. One can easily walk from Wenceslas Square to the Old Town Square, or from the Old Town to Charles Bridge and the Castle District.
We hit the tourist trail on the second day. We walked down from our apartment and passed through some wonderful cafes and restaurants which we did not notice the previous day (as we took the tram). Indeed its a walkable city and almost everything can be covered on foot or I would say you would fall in love with the city as much as I did only if you walk down each and every street. We walked past the famous Infant Jesus, St Nicolas and St Victorious Church. The architectures were totally mind blowing and we could not stop admiring them everytime we passed from them. Later we were headed towards Prazsky Hrad (Prague Castle) which was a part of the free walking tour which we had booked. We crossed the river over the famous King Charles Bridge (Karluv most). The bridge is flanked on all sides by stone statues. The bridge was thronged with tourists browsing the paintings, photographs and crafts for sale and watching a Czech band playing an interesting music piece. We moved on to begin the climb to the top of the hill and on to the castle.
As we passed over the brow of the hill, a panorama of Prague presented itself and we were afforded some truly wonderful views over the rooftops of the city The castle itself, as with the majority of the buildings in Prague was striking and ornate. Dating back as early as the 9th century, the castle is believed to be the largest castle complex in the World, covering an area of around 750,000 square feet. We wandered around the grounds doing all of the usual tourist oohing and ahhing at the magnificent towers and buildings and it was generally a very happy morning. We walked down the castle and moved within the interiors by the river covering most of the well known places from Kampa island and park to Lennon wall to the bridges connecting Mala Strana with the Old and New town. We spent some time at the Wenceslas square which is a shopping hub with all the major brands and pubs.
We walked almost the entire city, except going to Vysehrad, which could be best commuted by tram and buses from our apartment.
Details of the various places to cover as per the areas are given below to plan your trips better.
Places in Mala Strana
Prague Castle with the St. Vitus Cathedral which stores the precious Czech Crown Jewels and gives you a better view of the city. ( Entry ticket for seeing the interiors)
The picturesque Charles Bridge (Karluv most) with statues of Catholic saints.
The Baroque Saint Nicholas Church.
Church of Our Lady Victorious and Infant Jesus of Prague.
Petrin Hill with Petrin Lookout Tower, Mirror Maze and Petrin funicular which gives mesmerising view of the city (Funicular and lookout tower charges around 10 Euros each)
Lennon Wall, quite famous with a lot of paintings for selfies.
Kampa Island, an island with a view of the Charles Bridge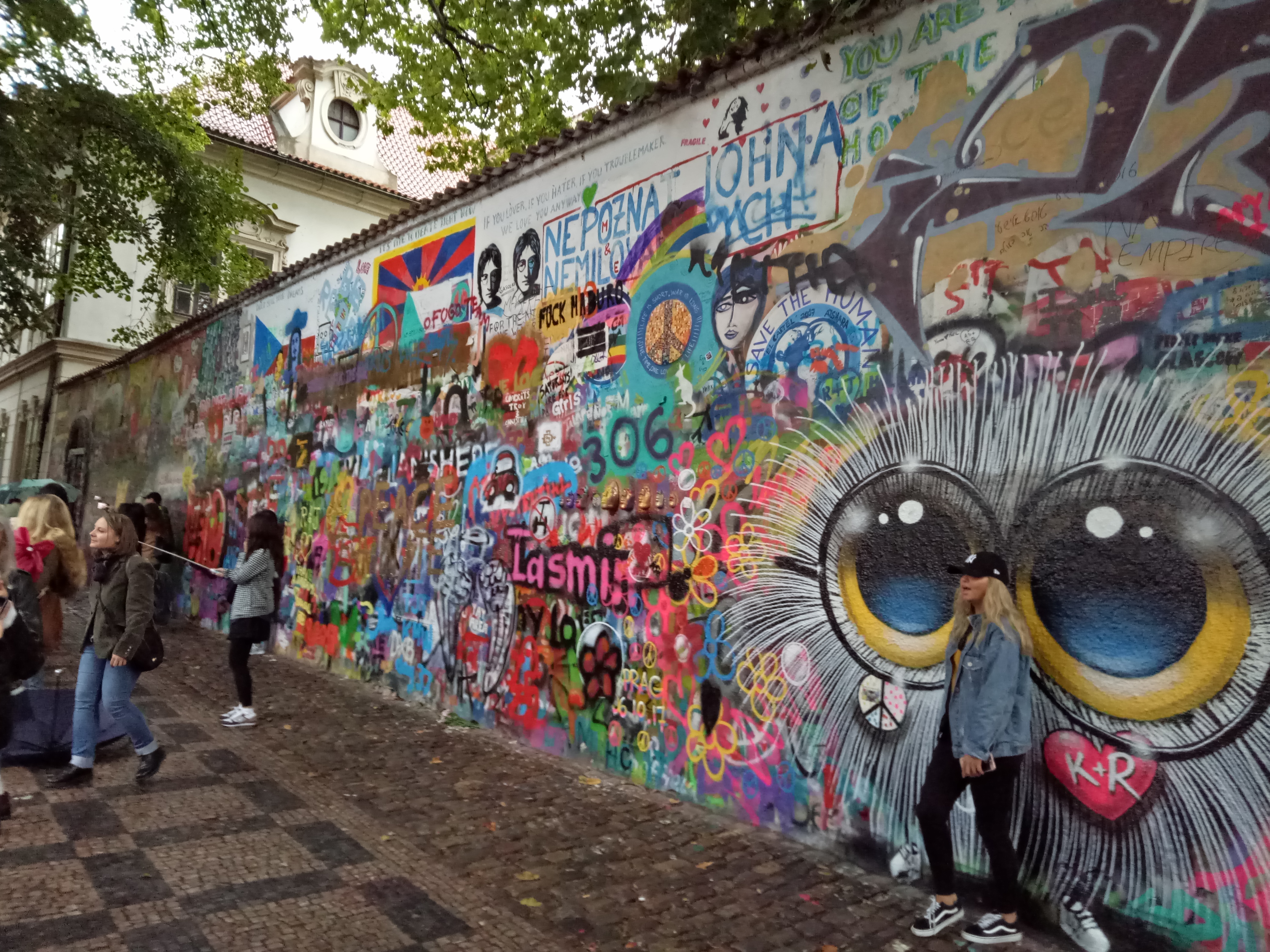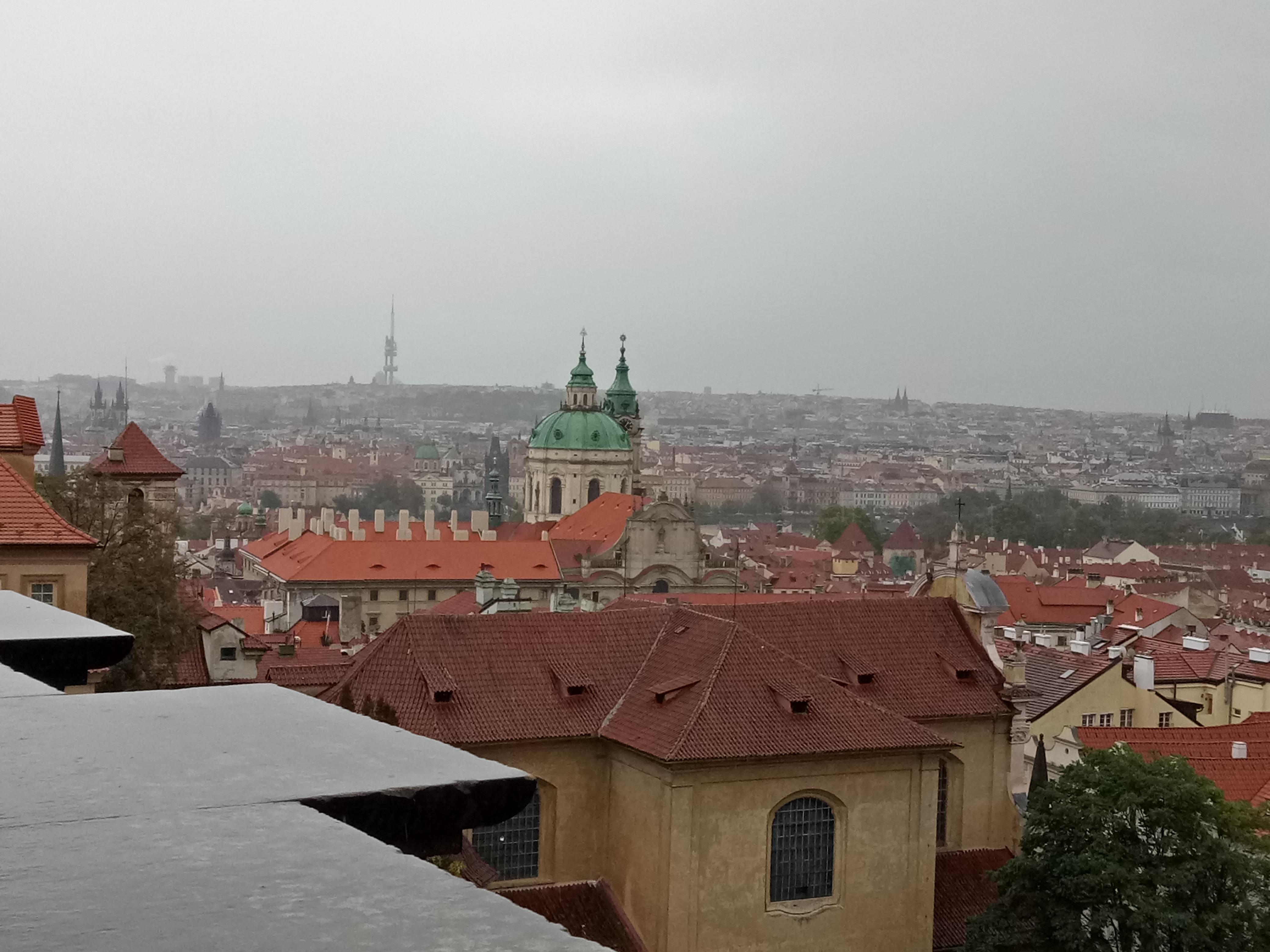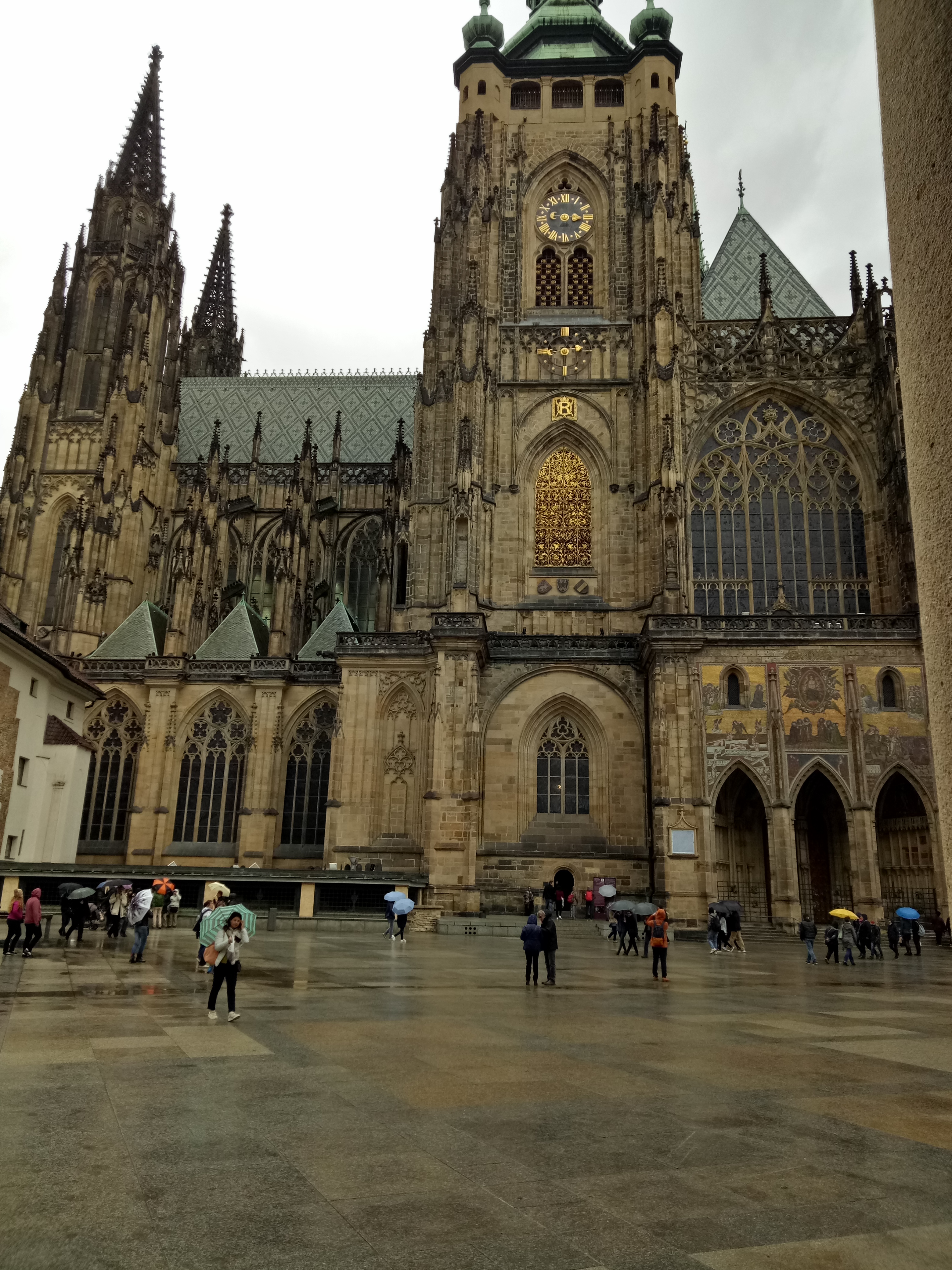 Places in the Old Town (Stare Mesto)
The Astronomical Clock (Orloj) on Old Town City Hall
Old Jewish Cemetery
Powder Tower (Prasna brana), a Gothic tower of the old city gates Spanish Synagogue with its beautiful interiors.
Old Town Square (Staromestske namesti) with gothic and baroque architectural styles, well known for its beautiful cafes, live performances and energy.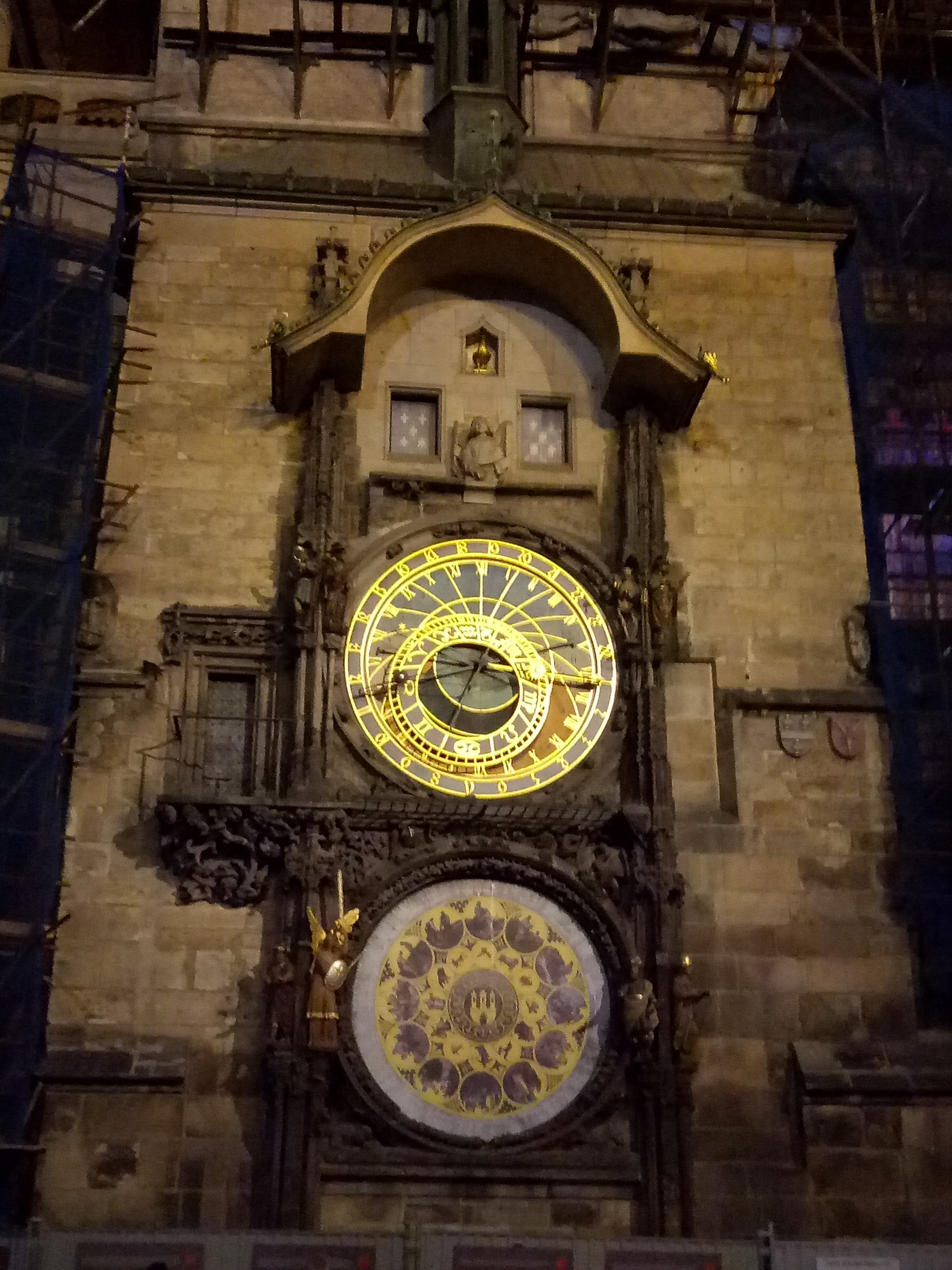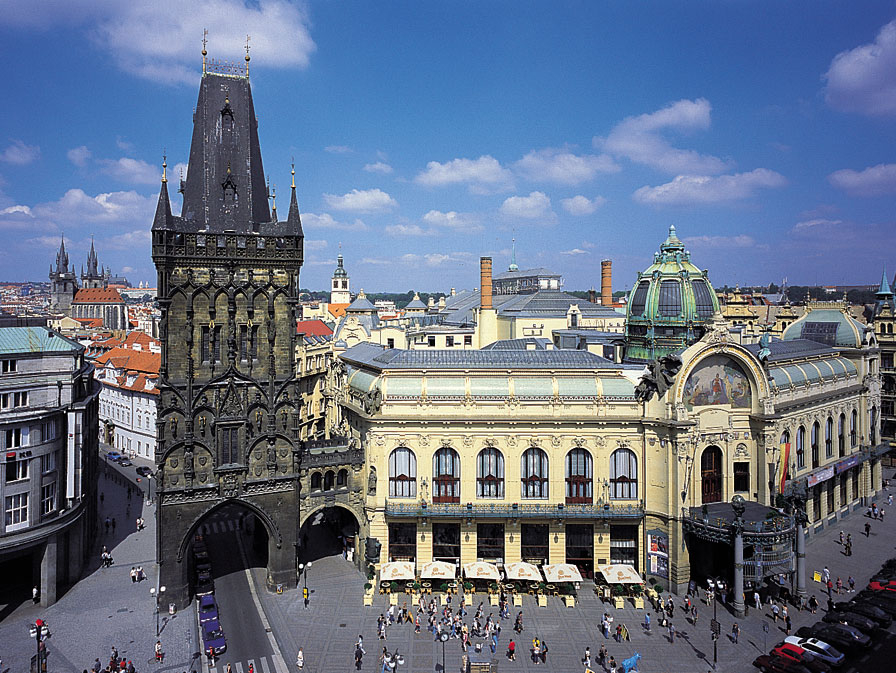 Places in the New Town (Nove Mesto)
Busy and historic Wenceslas Square
The National Theater, a neo-Renaissance building with golden roof, alongside the banks of the Vltava river
Charles Square, the largest medieval square in Europe (now turned into a park)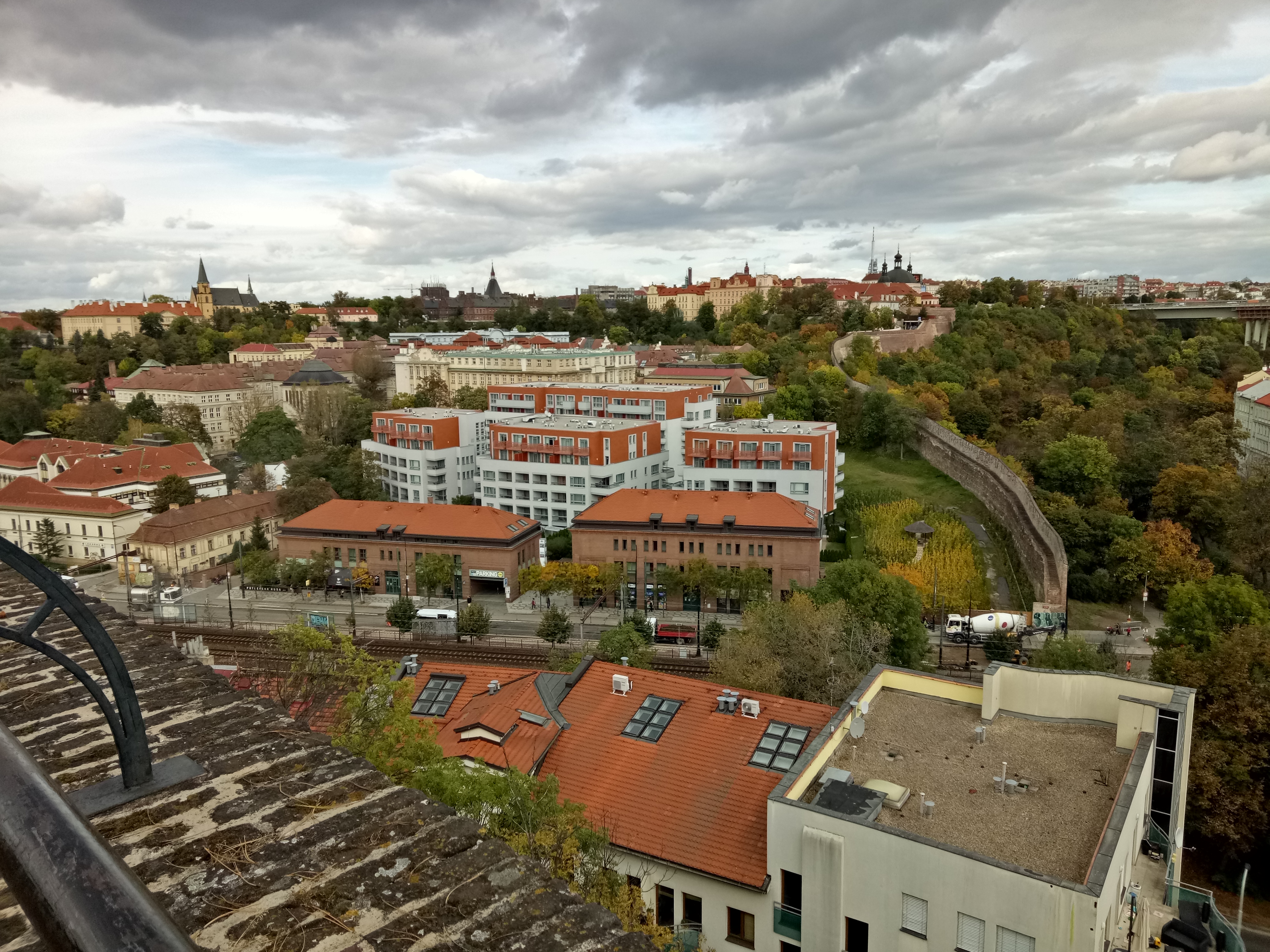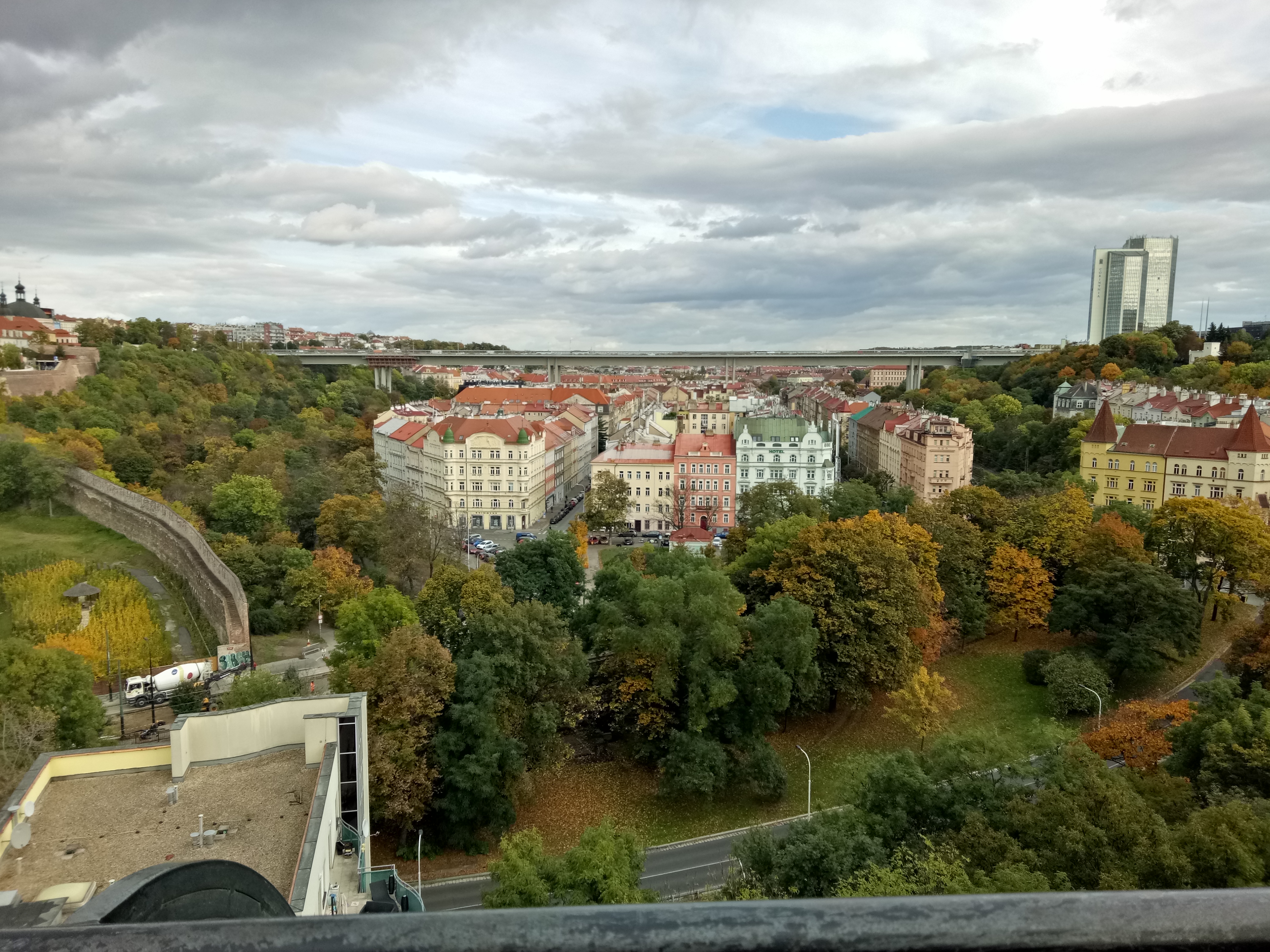 The city is traditionally one of the cultural centers of Europe, hosting many cultural events. The city has many world-class museums, hundreds of concert halls, galleries, cinemas and music clubs in the city. We require around 2 full days to cover these major attractions and also a part of the night life. If one is interested in doing all the activities mentioned in detail, the maximum would be 3 to 4 days and the entire trip can be managed more at ease. There are entry tickets for a few places which can be decided when you reach the spot depending upon the mood and history that you would be interested in knowing.
Things to do in Prague
If you feel that the mesmerizing beauty and picturesque locations are not enough, here's a list of crazily interesting things to do in Prague.
Visit: Things to do in Prague
Sightseeing Passes
Many places in Europe provide sightseeing passes right from 24 hours to 3 or 4 days. They also provide travel passes for the same duration which gives access to all the modes of transport for the stipulated time. The sightseeing passes are useful if you want to take entry at most of the popular places and get to know in detail about the history. All these things can be easily known at the information centre located all around the city and on the stations and airports too.
Money Exchange
The official currency of the Czech Republic is the Czech Crown (koruna), with the international abbreviation CZK. In Prague, especially around tourist sights, there are plenty of exchange offices with very bad rates and high commission. Be sure to always ask how much money you would get before you give them your money – there might be some commission fee included which might not be easily visible at first sight. It is also advisable to ask at several nearby exchange offices before changing your money.
Transport system
The railway system links Prague with major European cities which can be reached without transfers. The public transport infrastructure consists of a heavily used integrated transport system of Prague Metro (lines A, B, and C), Prague tram system, Prague buses, commuter S-trains, and six ferries. There are also three funiculars, one on Petrin Hill, one on Mrazovka Hill and a third at the Zoo in Troja. Funiculars are usually used for hills which are a little difficult to climb and they make it easy to reach the top. Once we reached the airport we took the local map and we got a fair idea of all the travel lines and how they are connected internally.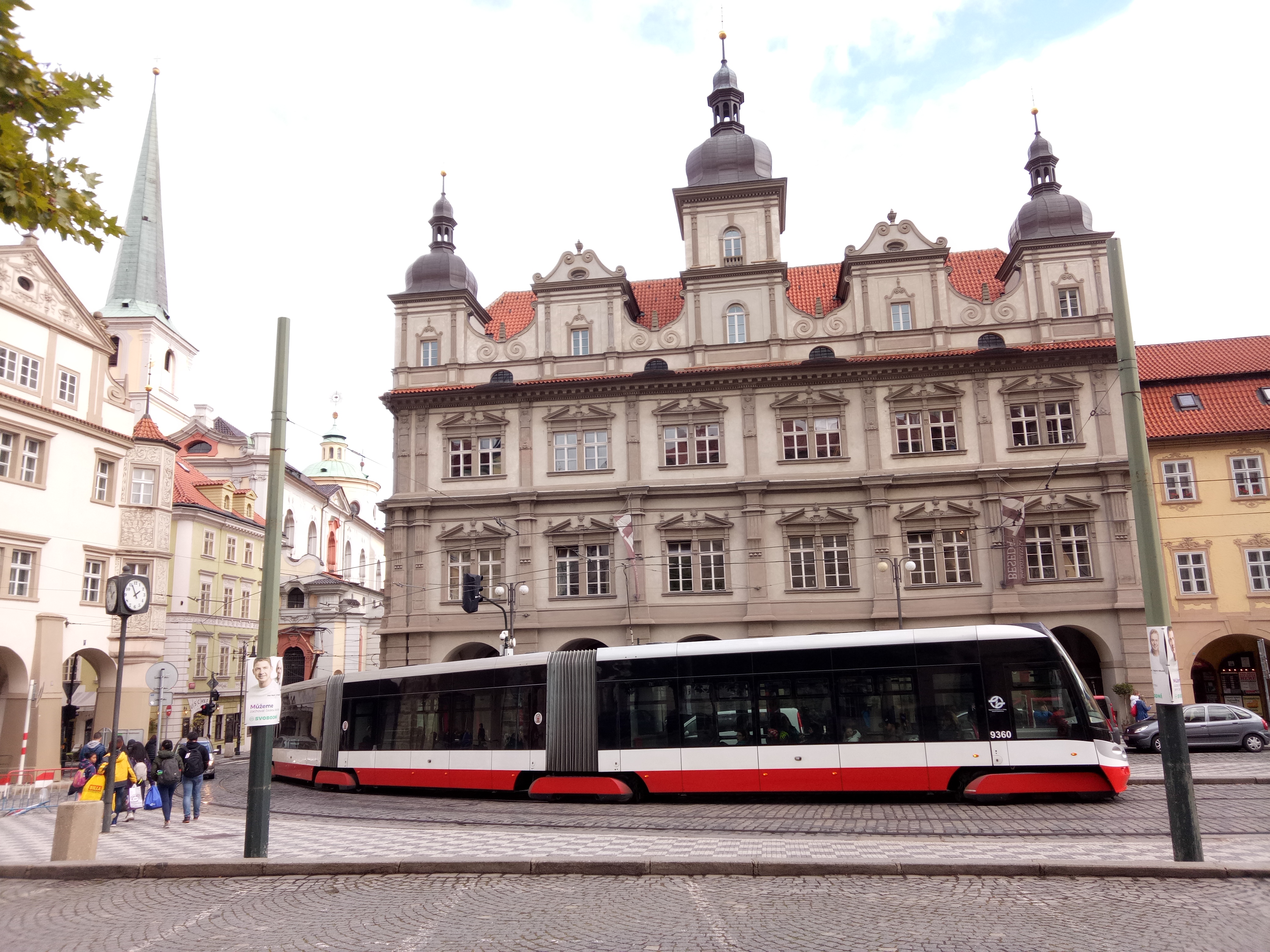 Prague is served by Vaclav Havel Airport, the largest airport in the Czech Republic and one of the largest airports in central and eastern Europe.
Prague's main international railway station is Hlavni nadrazi from where we took our train connecting to Vienna.
Food
Czech cuisine is typically based around pork or chicken with starchy side dishes such as dumplings, potatoes, or fries. Fish and beef is not as popular, though these days it is widely available.
Trdelnik is a kind of spit cake. It is made from rolled dough that is wrapped around a stick, then grilled and topped with sugar and walnut mix.
For dessert, try out some fruit dumplings made with apricots or plums. The whole fruit (or sometimes just pieces of it) is coated with either potato or curd dough, and then steamed and served with butter, sugar and often also poppy seeds. Sweet dumplings are also eaten as a main dish.
Most traditional desserts are made using fruit cooked in a variety of ways.
With a glass of beer or wine, make sure you try the Smazeny syr (fried cheese slices) served with fries, salad or a bread roll, will send you straight into cheese paradise.
Palacinky pancakes are typically rolled up and served with fillings such as jam, fruit, cream or nuts, it is an ideal treat for those with a sweet tooth.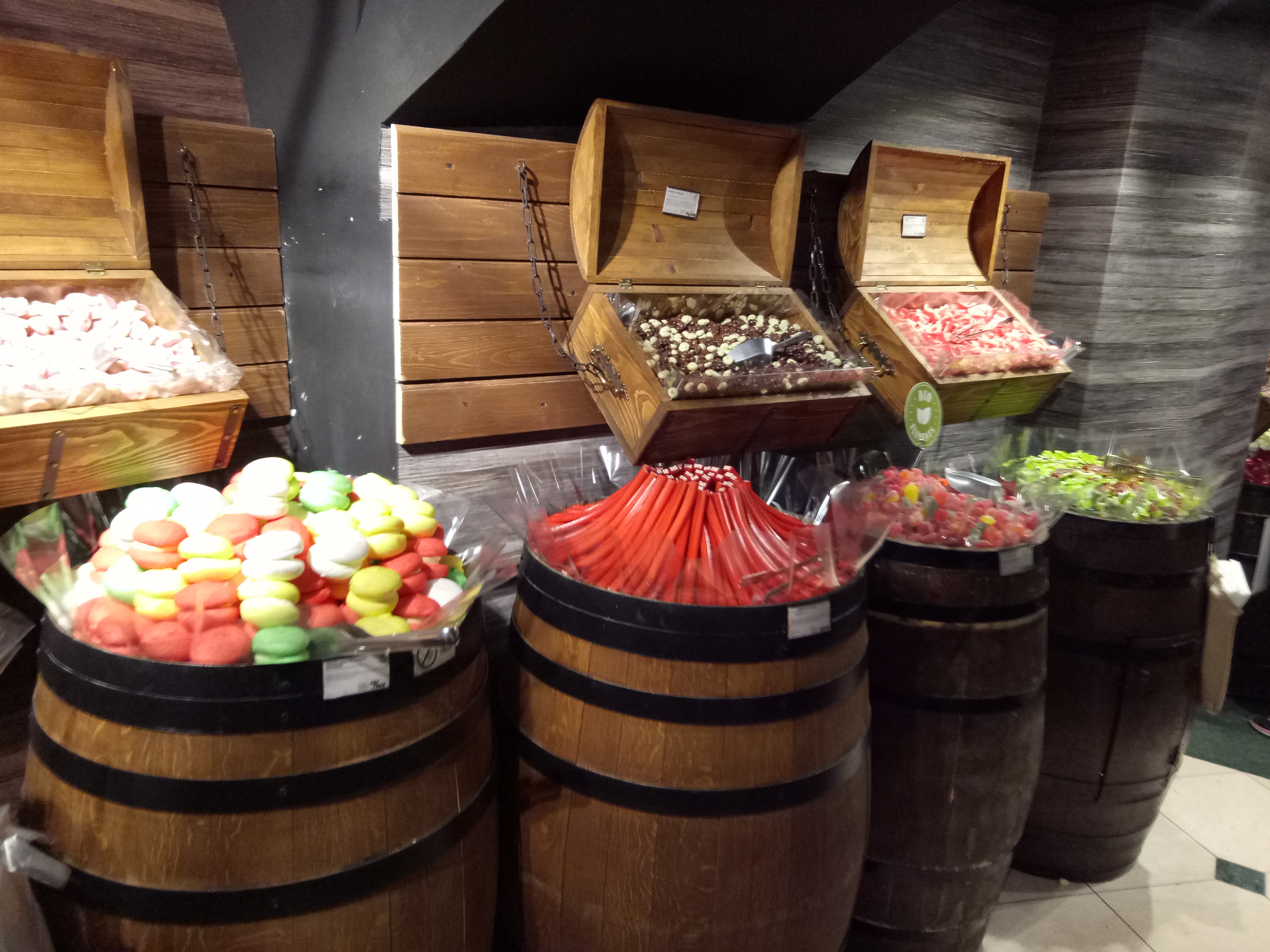 Places to visit around Prague
One day trips can be taken to some famous places like Kutna Hora and Cesky Kromlov which are around 2 or 3 hours from Prague. This would require around 5 days in Prague to do things at ease and comfort.
Pro Tips & Tricks
Prague is an extremely safe city and we walked down from the pub crawl at 2.30am to our apartment situated at a time distance of 15 mins. The tram service also works the entire night. you can know the timings of the same in advance before travelling.
Try to book apartment around Mala Strana or the old town square as it will be easy to access major tourist sights on foot.
There is a local app called PUBTRAN which can be downloaded and used for seeing the local connectivity of places over there. You can also download an offline map and language translator in case if you need any help any time.
All the public transport system especially the buses and trams have printed copies of their schedule pasted in a glass box on the stops which shows the details of all the places the respective transport travels along with the timings when they arrive and depart which makes it very easy for all the commuters. Also please note all the travel services in Europe work very much on time and they are never late even by a minute.
If I were to sum up Prague, I would say that it has the highest concentration of beautiful buildings of any city I've ever been to. It seems that almost every building is intricately and ornately detailed with statues, scrolls and carvings. You are sure to fall in deep deep love with the city. Untill next time, Prague! 🙂