Hidden Paradise – Lembongan Island
Hidden Paradise – Lembongan Island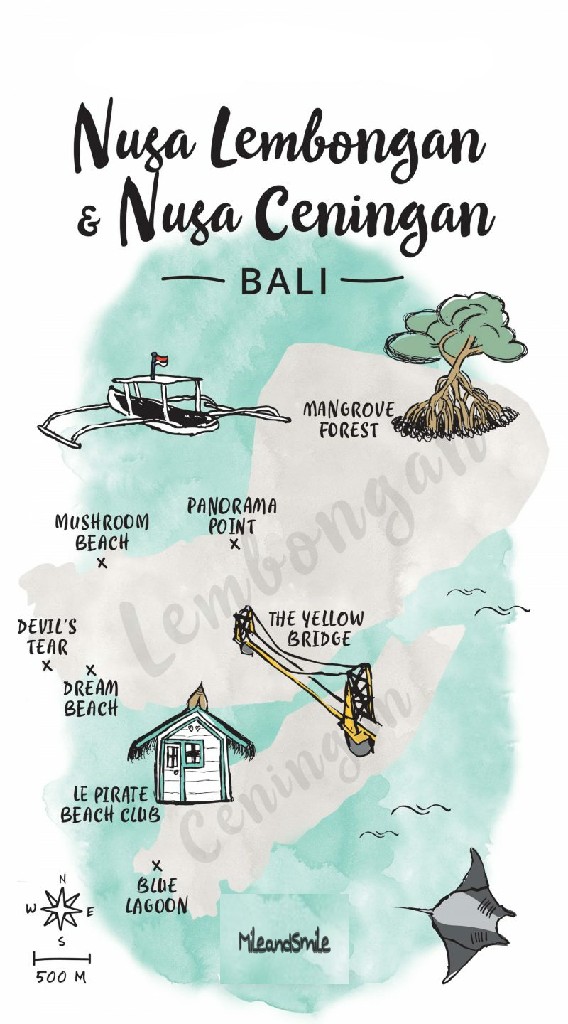 Off the southeast coast of Bali lies the lembongan island which is one of the cleanest and most peaceful beach. Its beauty is as fascinating as its tranquility. We went on a day trip to lembongan from sanur. However i would definitely like to have an overnight halt at this unexplored gem next time. We enjoyed every bit of our time in lembongan and would recommend it to everyone traveling to Bali.. Here is our one day itinerary…
Places to visit: Panorama point, Mangroves, Dream Beach.
Lembongan Island: Take a ferry or a speed boat from sanur coast to Lembongan Island. The ferry ride would take around 45 minutes. A day trip to Lembongan would primarily include the following:
Panorama point: If you are a lover of city skylines and helicopter views of the place, Panorama point is the place to be. It is the topmost point of the island which gives a feel of a European city with red roofs all around on one side. The other half is covered with dense forests again making it a place worth taking a lot of selfies..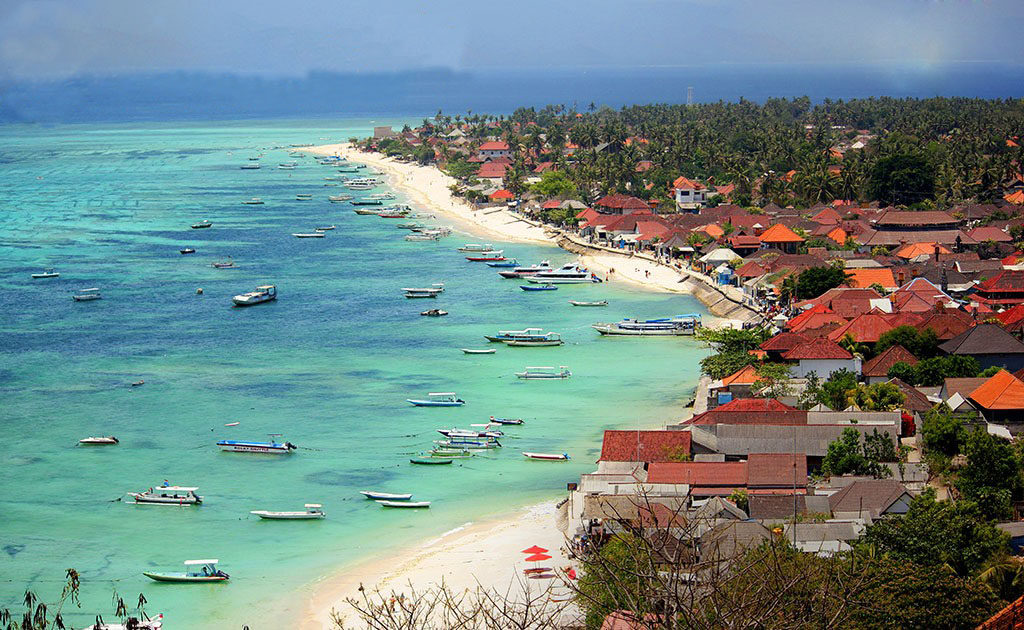 Mangroves: Mangroves are deep and dark forests in the water. The place is a must visit for the silence, peace and the dense view it offers. You could also take a mangroves tour offered by the trip organizers out there.
Snorkeling: The transparent waters and beautiful coral bed makes Lembongan the best place to satisfy your adventurous buds. Experience the superb snorkeling and scuba diving here. We did snorkeling at mangrove point. However, the best views of corals and colorful fishes are experienced at Crystal bay. There are day trips to help you cover all the snorkeling spots of Lembongan.
Time taken: day tour/overnight halt as per your wish (Overnight halt recommended)
Cost for the ferry: USD 30 per person for a return trip
Cost of day tour: USD 20 per person
Dream beach: Probably the most esthetic beach of Indonesia, the view it offers is beyond description. The devils tear and the swing near "the dream beach" board are the two most famous spots found all over Instagram. The cafe above dream beach is recommended for the spectacular view, great variety in food and interesting seating arrangements.