Cappadocia – Land of Flintstones ∆
Cappadocia – Land of Flintstones ∆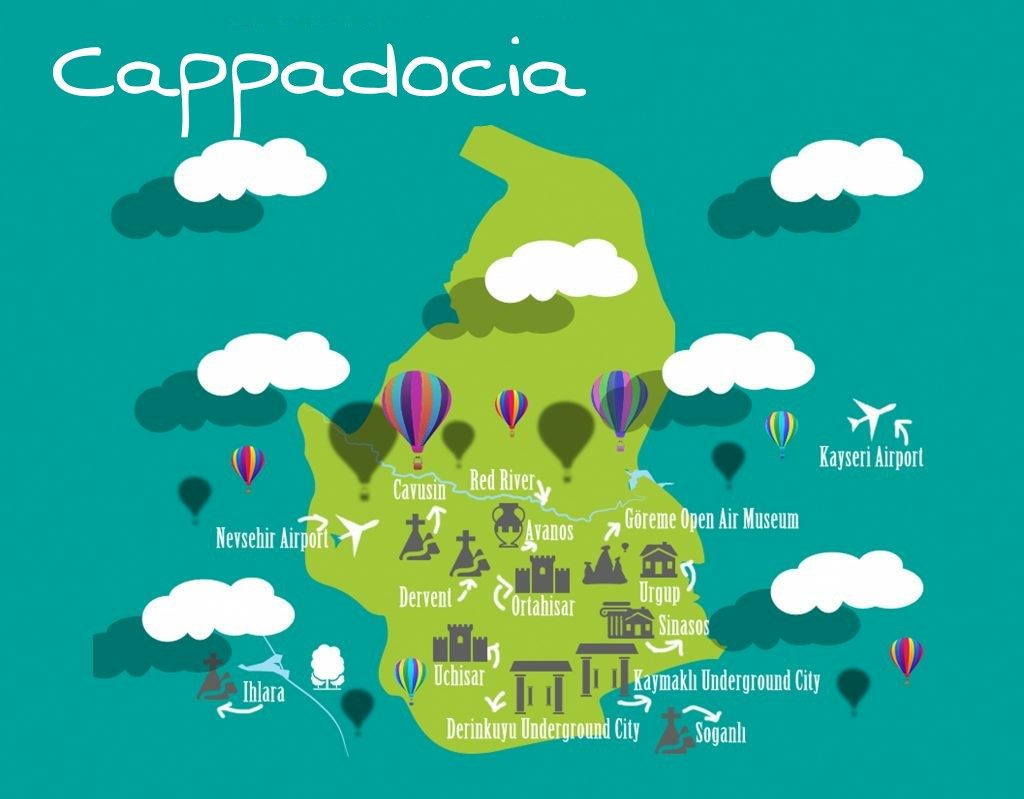 How I wish I had enough words to describe this wonderland of Cappadocia. Such unique and mysterious is its topography that it is impossible to believe that the entire city's formations are a result of volcanic eruptions. Whats more interesting is that while different cone like pinnacles(they are called fairy chimneys) were formed, people carved them to make houses, shops, churches inside!!! Trust me, the place is simply magical and fairy tale-ish.. While u are in the city, you actually get a strong feeling of being in the land of famous cartoon Flintstones (rather Flintstones would have a feeling of being in Cappadocia;)) ..We visited Cappadocia for 3 days however a week(or a month) would also be less for absorbing its distinct beauty and superb views.
Day – 1
Places visited – underground city, pigeon valley, castle, love valley, mushroom Valley, Turkish night.
Our day 1 began with a visit to a marvellous underground city.
Cappadocia is famous for several underground cities. While only some of them have been discovered till now, Kaymakli underground city is acknowledged as the widest one. Only 4 floors have been opened yet but these are enough to gauge the huge number of people that could be accommodated here. The place has got a stable, kitchen, huge wineries, earthen ware, store rooms, living areas. The structure of the place indicates that meticulous planning was done to make this a safe dwelling place during wars. The people on the first floor could hint of the upcoming danger to the people in the underground through connected tunnels. Moist and cold, this place actually makes u experience the underground life. Surely worth a visit..
Time taken: 2 Hours
Cost: 7 USD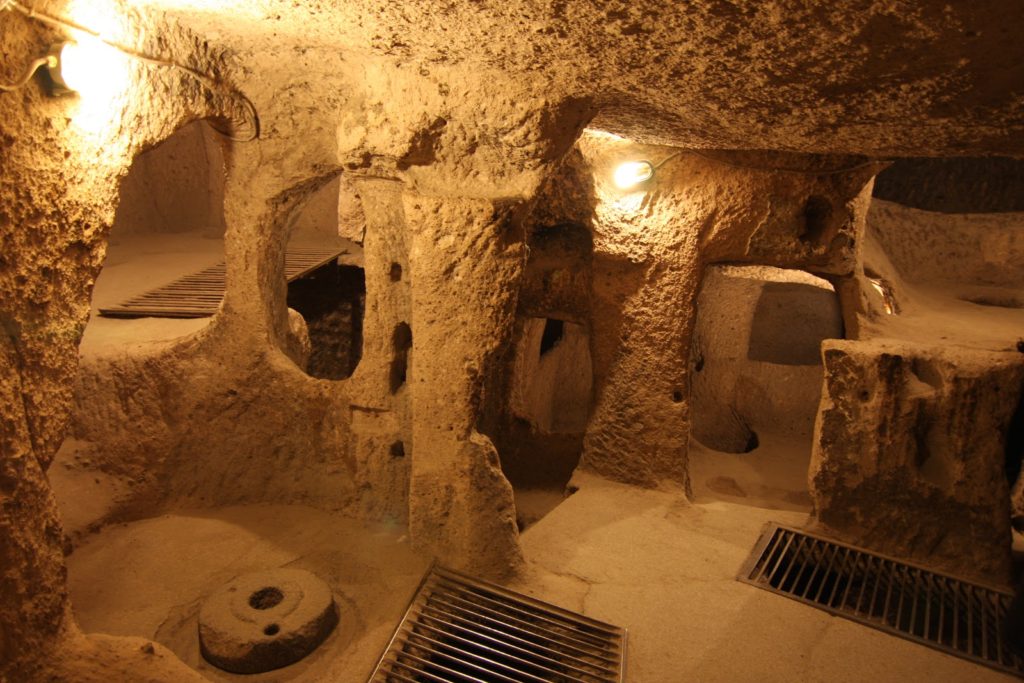 Valley visits: next came the most awaited trail to the fantabulous (both fantastic and fabulous :)) sight seeing of this fairyland. Fairy chimneys as they call it, are formations from eruptions of volcanoes and are spread across length and breadth of Cappadocia. This is probably the only place which makes me feel short of words. The more i see these valleys, the more I get lost in its beauty.. Vast.. unique.. stunning!!! We started the valley seeing trail from pigeon valley (valley with thousands of pigeon holes), went on a point for getting the best background view of uchisar castle (this castle acted as the main defense point, now offers the best views from top), saw the love valley (formations of the shape of private parts), mushroom valley and rose valley (valley covering varied hues and offering an ultimate panoramic view).
Alternate plan – you could also visit the uchisar castle from inside (but since it would be an on ground version of the underground city, we gave it a miss..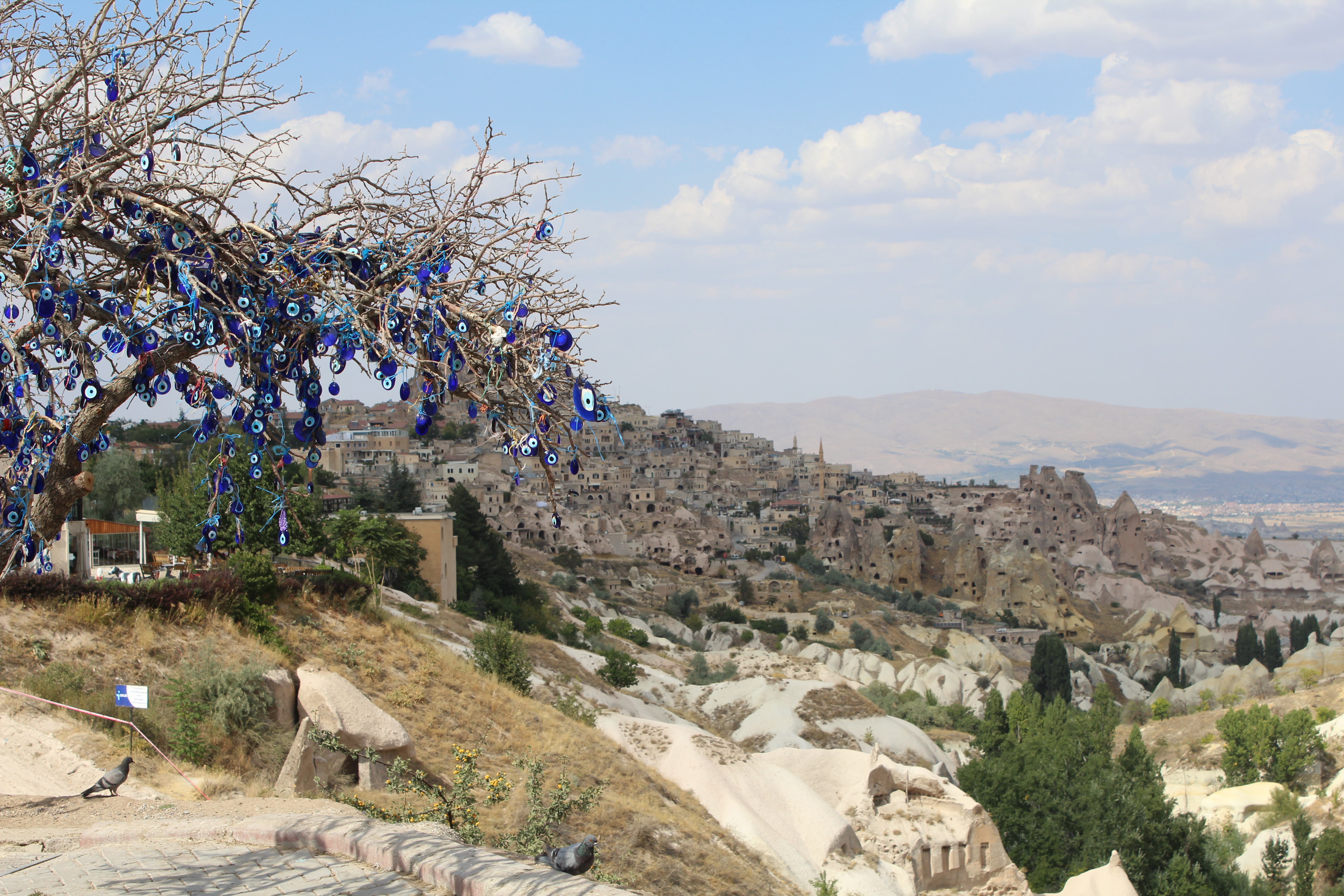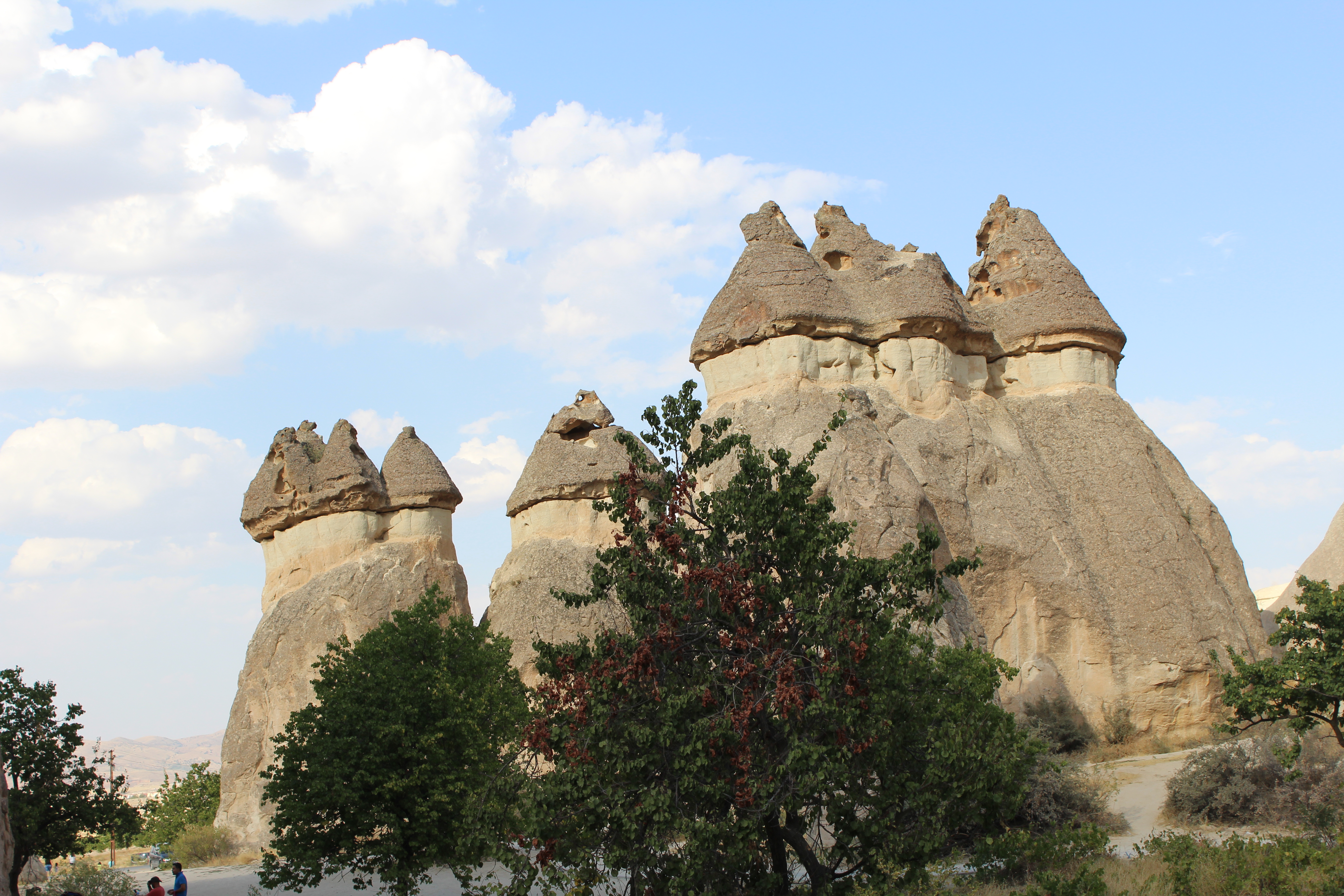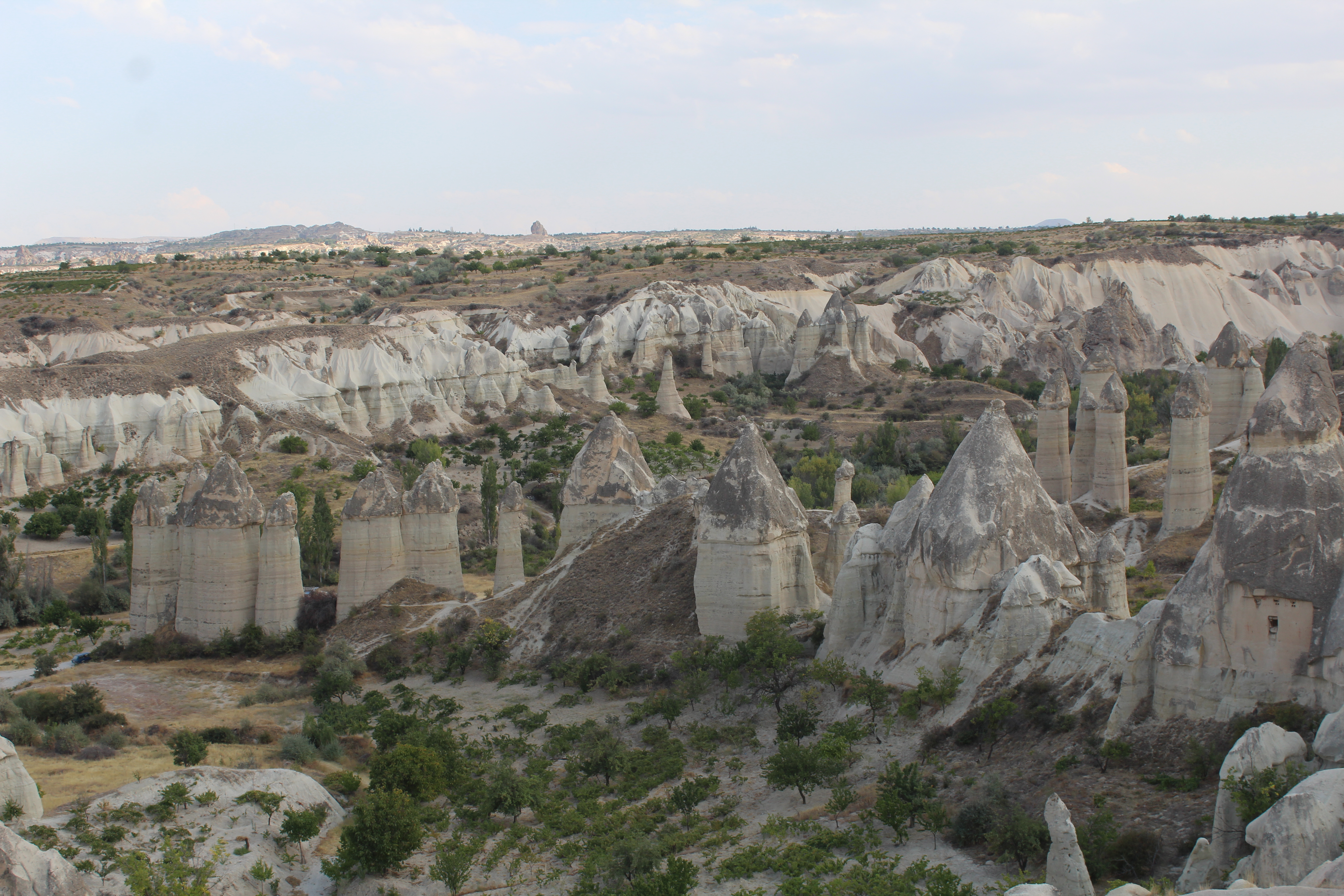 Turkish night: You could also watch a traditional Turkish show in the night which starts at 8-8.30 p.m. and ends at 11.30 p.m. This show starts with a ten minute performance of the divine Whirling Dervishes (saints in white cloaks whirling to sufi/rumi music with arms open, praying to the Almighty), cultural Turkish dances, traditional wedding dance, drummers, freestyle dance, finally comes the highlight-the belly dance. Charges for this show are very expensive but unlimited food and drinks are complimentary so is the pick up and drop from your hotel.
Day 2
Places covered – Hot air balloon, hammam and atv riding
Hot air ballooning – Cappadocia is the best and the most famous place in the world for hot air ballooning. I would supremely recommend it as thats an experience of lifetime.
The flights start as early as 5 in the morning. Make sure u take the first one to witness mesmerizing sunrise while you are up in the sky. When we reached the take off location, it was dark.. The pilots were blowing the balloons by igniting the gas cylinders.. 16 of us plus the pilot boarded the carrier of a lovely and colorful polka dotted balloon. While we slowly took off, there were thousands of butterflies in our tummies and then my my my.. Breathtaking view of different formations (valleys) of Cappadocia from up there. The rising sun, the cool weather of dawn, the distinct fairy chimneys and the experience of viewing all of these from the balloon !! What more would u wish to witness in life.. of all the flights i have taken, this flight was just incredible. The pilot even makes the ride go up and down, sometimes very close to the valleys, high in the sky the other times, so on and so forth. Typically, the flight is of 30-35 minutes (which will be felt like 30-35 seconds)..The only tricky part about hot air ballooning is its landing. We had a safe landing however we also witnessed some crash landings there. (no injuries though). Post landing, we celebrated with the pilot who blew the champagne, gave us our certificates and of course, lovely memories to cherish forever..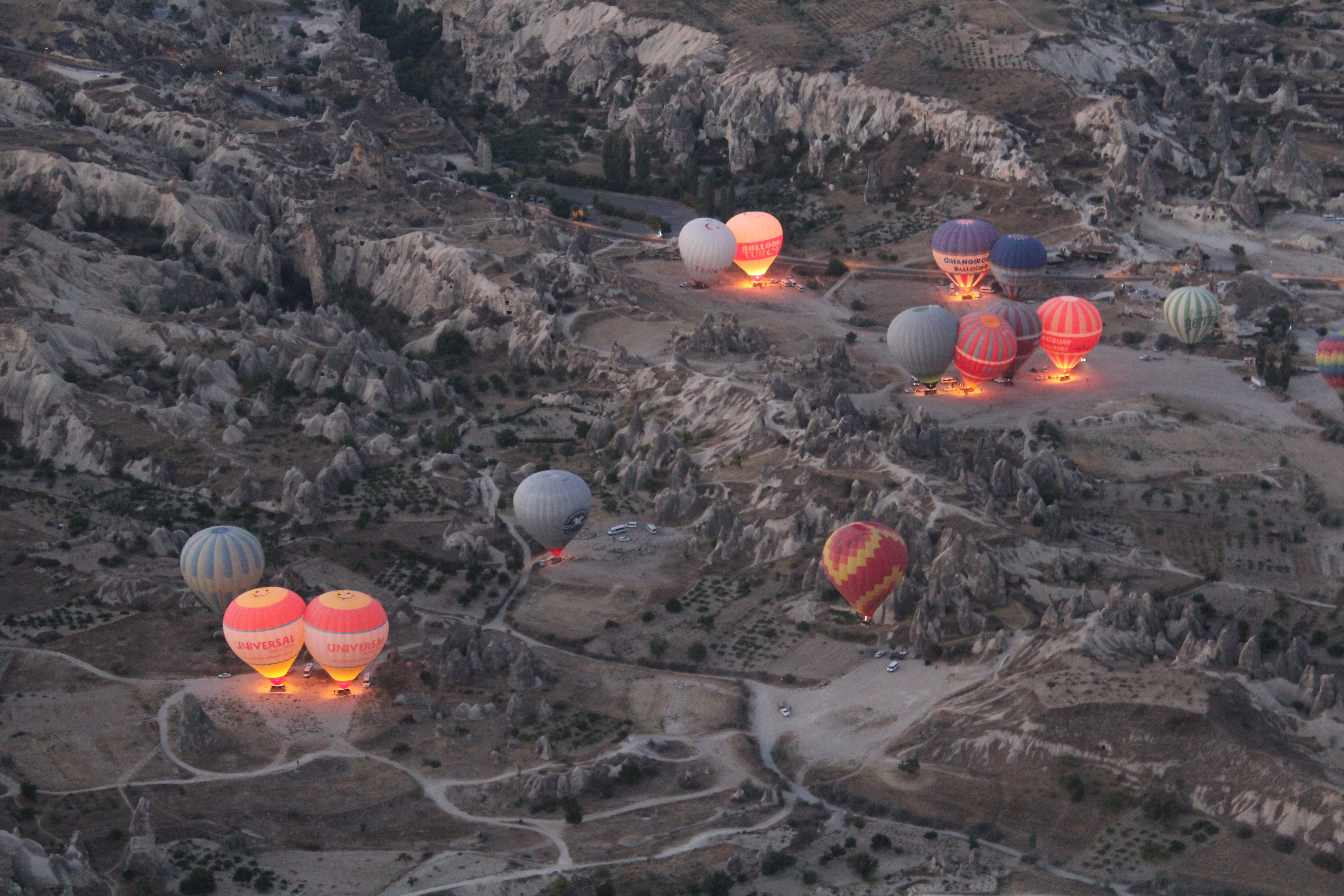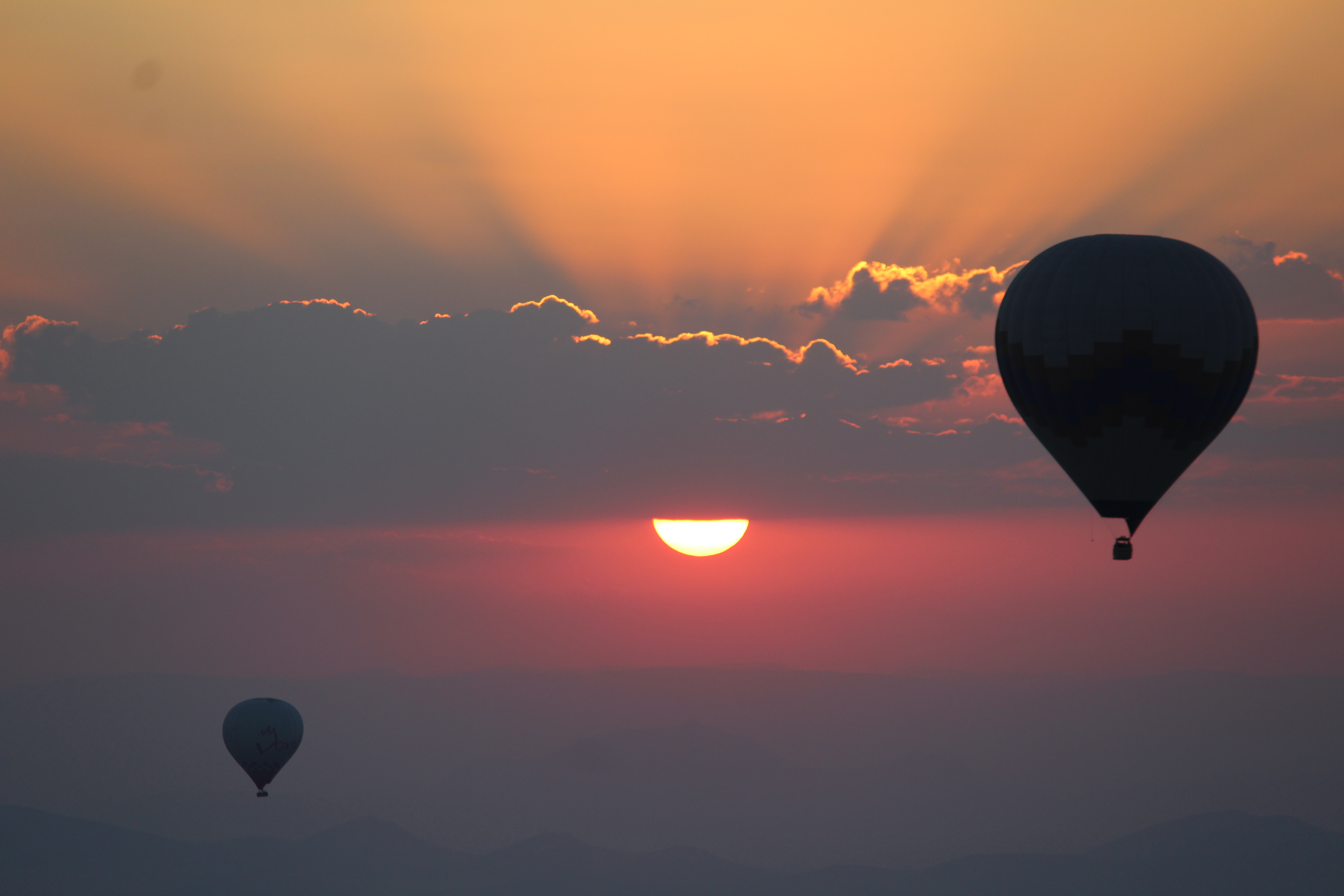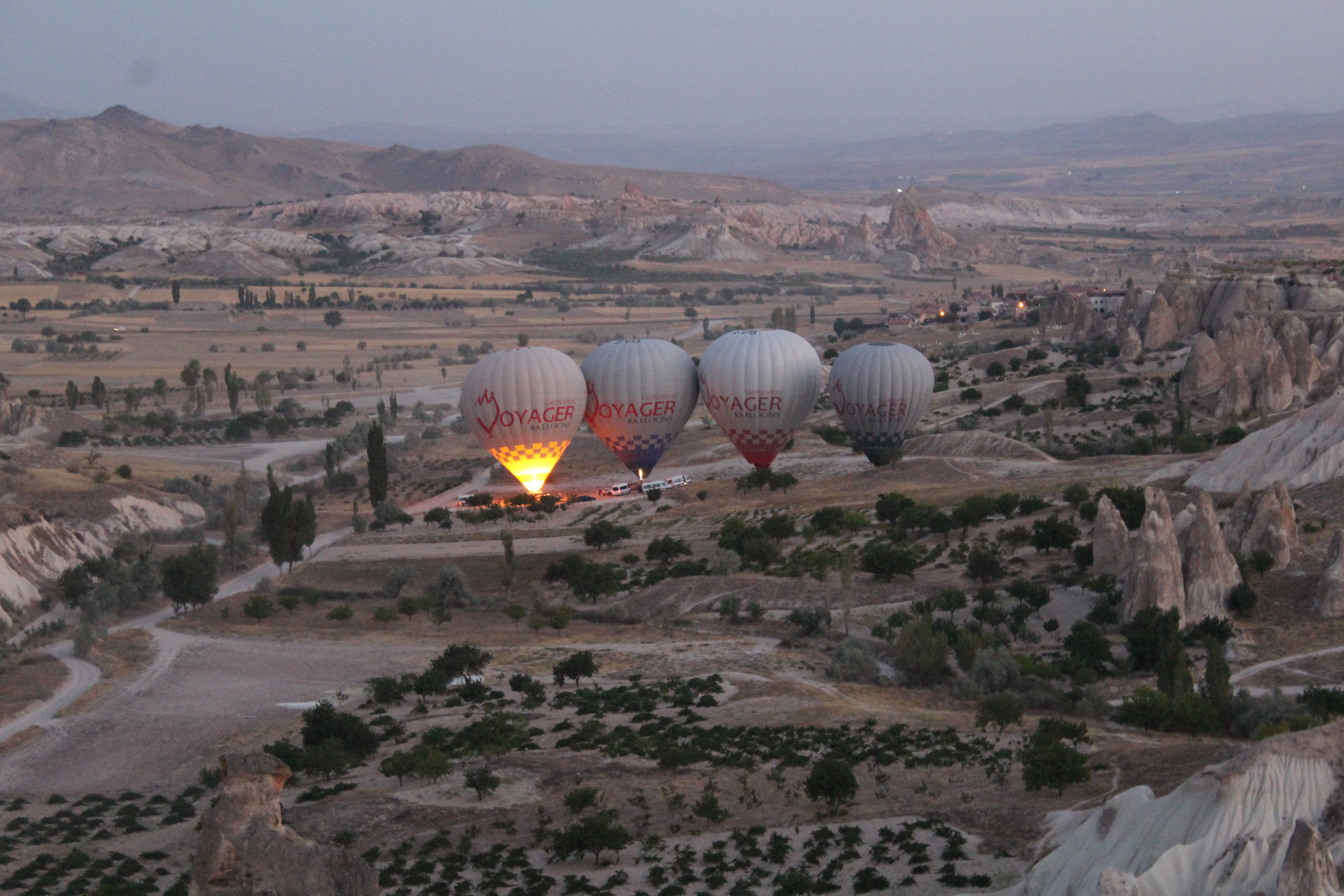 After an exciting adventure we thought of some relaxation. What better way to rejuvenate in Turkey than hamam.. It is the traditional Turkish way of cleansing and relaxing which is renowned world-wide. The process of hammam typically takes 1 – 1.5 hours for a standard package. You could go for customized ones too. First things first, you are almost naked in the entire process. You have to put your belongings in the lockers provided and wear a sandal and a small piece of cloth to cover yourself bare minimum. Males and females sections are separate and they have male masseurs (tellak) for males and female masseurs (natir) for females who guide u through the interesting sections of the bath. Firstly u have to sweat it out in a hot room where the masseurs will apply some face pack and let u sweat decently for 15 minutes. Next u are scrubbed meticulously by the masseur. Now comes the best part of hamam. You have to lie on a warm marble slab where the masseur is ready with a super foamy silky cloth to give u an awesome foam massage (probably the best massage of your life). A foam mountain on you, you on a warm slab, empty mind, relaxed body and gentle strokes of massage!!! Trust me, u ll want it to go on forever and ever. But all good things have a climax so does the hamam. After around 15 minutes, you'll be directed to a normal washroom where you can bath/rinse yourself.. post this you can relax in their relaxing room, have Turkish tea, read magazines and finally say bye bye to the place, energized and fresh!!
After a lazy afternoon we again thought of activating our adventurous buds. The best way to venture out was finalized unanimously by all of us – an ATV ride (also called the quad bike). Its a sturdy 4 wheeler vehicle which you can hire (with a rider on another vehicle to guide you through distinct valleys). An international drivers license is required to ride the bike. Riding a quad bike does not require extensive training; a small session on functioning of the bike will be provided by the guide. It was really unique to see a unique city on a unique vehicle (how unique is that ;)) You could choose from options like a 1 hour ride, 2 hours, 4 hours or an 8 hours ride. A pick up and drop from and to your hotel is also complementary. We went for a 2 hours ride where we covered rose valley, swords valley, love valley and cavusin valley through the off beat ways. And I must say, it was super duper fun! Riding an ATV on a cool breezy evening while witnessing out of the world formations and valleys.. how does it sound to u !!! Although we found it a lil heavy on the pocket, it is definitely worth a try.
Cost : 40 USD
Time taken: 2 hours
Day 3
Places covered – Hiking, some restaurants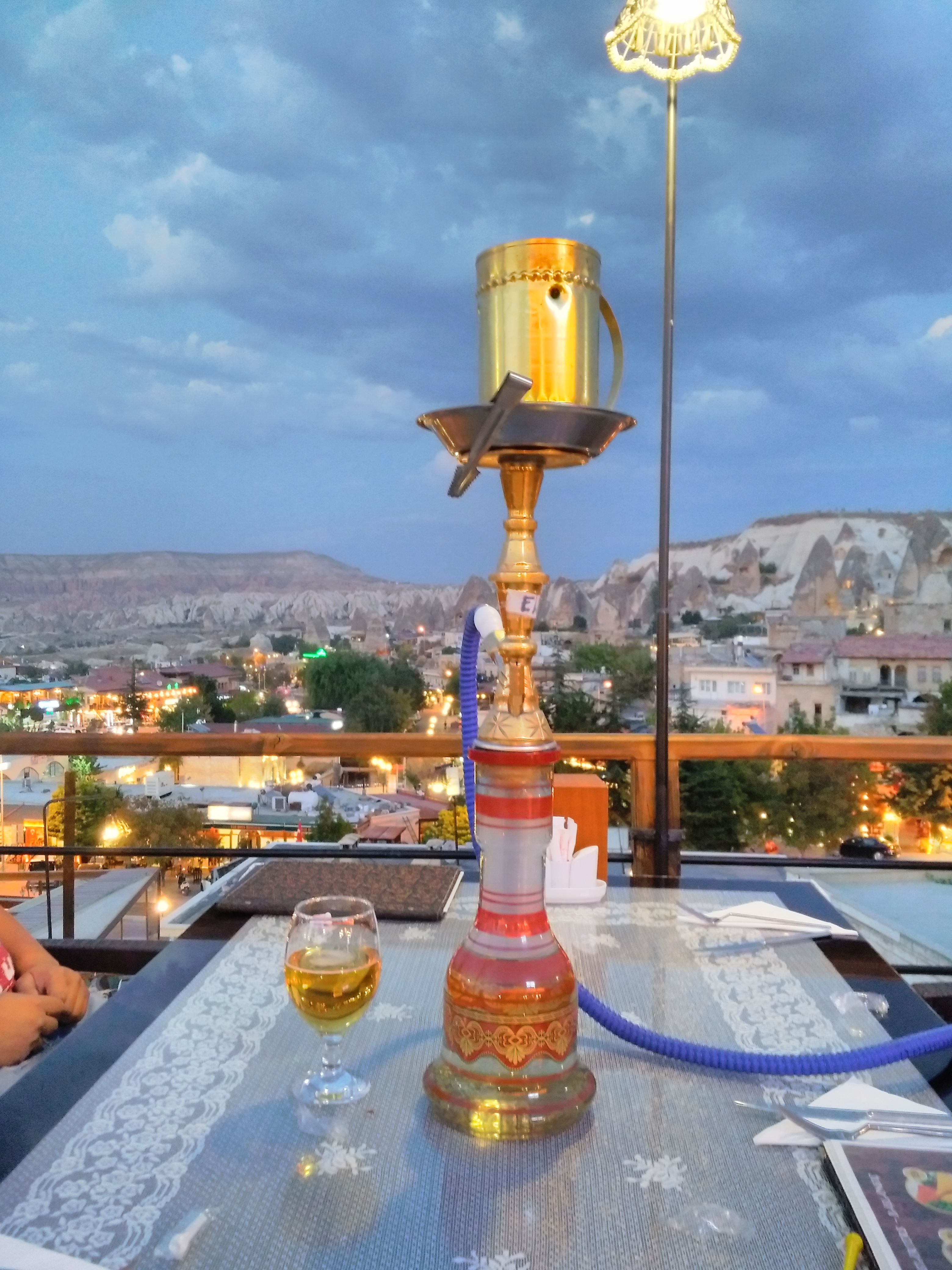 Today we again thought of absorbing the charm of the fairy chimneys, this time through hiking!! Hiking here is very popular and large groups of tourists are seen exploring the endless beauty on their own. We, however chose a moderate trail, famously known as the rose and red valley. Its an easy trail of 2-4 kms (taking around 1.5/3 hours depending on the route you chose. The sign boards near the entrance display the approximate distance on both the routes. The highlight of this Valley is that it changes rose like colour basis the time of the day. We also saw several rock churches (with nice painting) and cave dwellings (very well made houses). Located conveniently near goreme air museum, this hike is for all those who want to experience it without too much difficulty.
Time taken – 1.5-3 hours
Cost: This marvel is available to you for no charge (unless you hike with some tour organizer)
Undoubtedly, Cappadocia is the most interesting and cartoonish city visited by me. I was absolutely head over heels for it.. lots of love and see you very soon, Cappadocia