Istaaaaaanbullllllll
Istaaaaaanbullllllll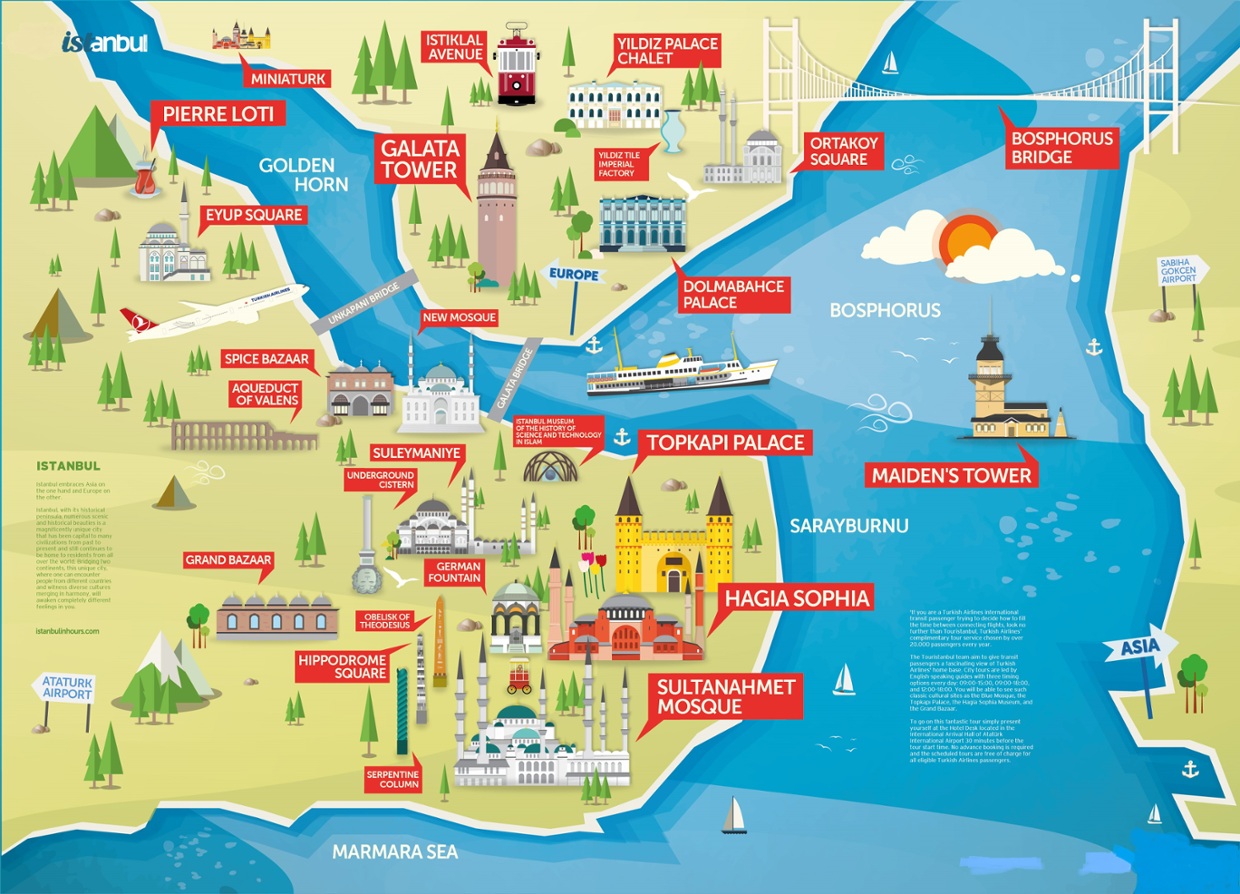 As the actor rightly said in the movie DIL DHADAKNE DO, "ISTAAAAAANBULLLLLL.. naam me hi kuch jaadu hai (name itself is magical).. This city envelopes you in its charm, beauty and culture. . Superb streets, cool cafes, historic heritage, beautiful bosphorus shower this place with fantastic feel..(alliteration intended) it is undoubtedly my most favorite city.. We had named it "a good vibe city". Keep good one week (thats bare minimum, trust me..) for exploring Istanbul because it's no fun just visiting it. You have to live it and feel it to know it real.. Some essentials for getting a decent coverage of the place are (kinda crash course for busy bees)
– Heritage and History – Istanbul unfolds layers of varied history which have gone in its making. Right from Greek army to Roman Empire and venetian rulers till finally the ottomans conquered the place. The architecture here gives Muslim and Christian feel. The best museums and historical places to be visited include Blue Mosque, Aya Sofya(The muezzins between the blue mosque and aya sofia in the evenings is sheer music to the ears), Topkapi Palace, Basilica Cistern, Sulemani Palace.
– Cafes and Clubs – Istanbul is known to have the best of cafes and clubs in Europe. You gotta walk down the streets to enjoy cafes on both the sides of the roads with innovative concepts and European architecture. The Istiklal street alone boasts a huge number of 3500 cafes. (yes u heard it right.. 3500..hohoho…) some famous cafes include Ara cafe(Taksim), Kev and Dem cafe (Karakoy), Velvet cafe (Galata)… Clubs that boast best ambience and music are Reina (costliest and poshest club) , Off Pera, 11.11 and Indigo (on Beyoglu street which is the partying street), Peyote, Dunia (Asian side near Kadi koy), Suada night club(on an island between two continents!!) .. Interesting clubs like x large (gay club) can also be visited if it interests u..
– Skyline – O. M. G is the word you shout out each time u see the skyline of Istanbul. It is ultimate beauty with serene sea, connecting bridges and minarets of the mosques. The best views of Istanbul can be witnessed from Gelata tower (European side) and Camlica (Asian side).
– Markets – Also known as Constantinople in the past, Istanbul was the most important gateway for trade between the eastern and western countries. Grand bazaar (known as the largest market having a record of highest footfalls in a day) , Spice bazaar, faith and yesilkoy markets (local Wednesday markets), kadikoy (asian weekly market).
– Eat and Drink– 97% of Turkish menu is non vegetarian so its a delight for the meat lovers. However, me, being a vegetarian did try my hands on whatever vegetarian i could manage to get. Cay (National drink: TEA – available in hundreds of flavours; a must must have) and Baklava (sweet-found ok) , Chestnuts (Yummy roasted chestnuts) , Kumpir (roasted big potato stuffed with sauces, veggies-filling and delicious) , Kunafe (dessert-found ok) , Turkish delights (Turkish sweets) , Dry fruits (super quality, available in various forms like roasted nuts, sweetened nuts etc.) , Gozleme (thin stuffed paratha), Simit (cheapest street food-bagel like bread covered with sesame), Ayran (chaas!! Yes even turks are extremely fond of this drink made up of yogurt and salt) and last but definitely not the least- Raki (National liquor)
– Experience – At the cost of repetition i would like to say that Istanbul is worth experiencing – worth feeling.. Some unique experiences which are mandatory for any travel itinerary are Turkish hamam (ancient way of bathing – traditional and awesome!) , viewing whirling dervish show (sufi way of remembering god by swirling) , Bosphorus tour (cruise tour which starts from European Istanbul, takes you along asian side and gets back to Europe in two hours, hell yeah!!!), Fishing at the Galata Bridge…

All this and a lot more interesting facts.. Stay tuned to Istanbul….