Scintillating Sikkim – Part 1
Scintillating Sikkim – Part 1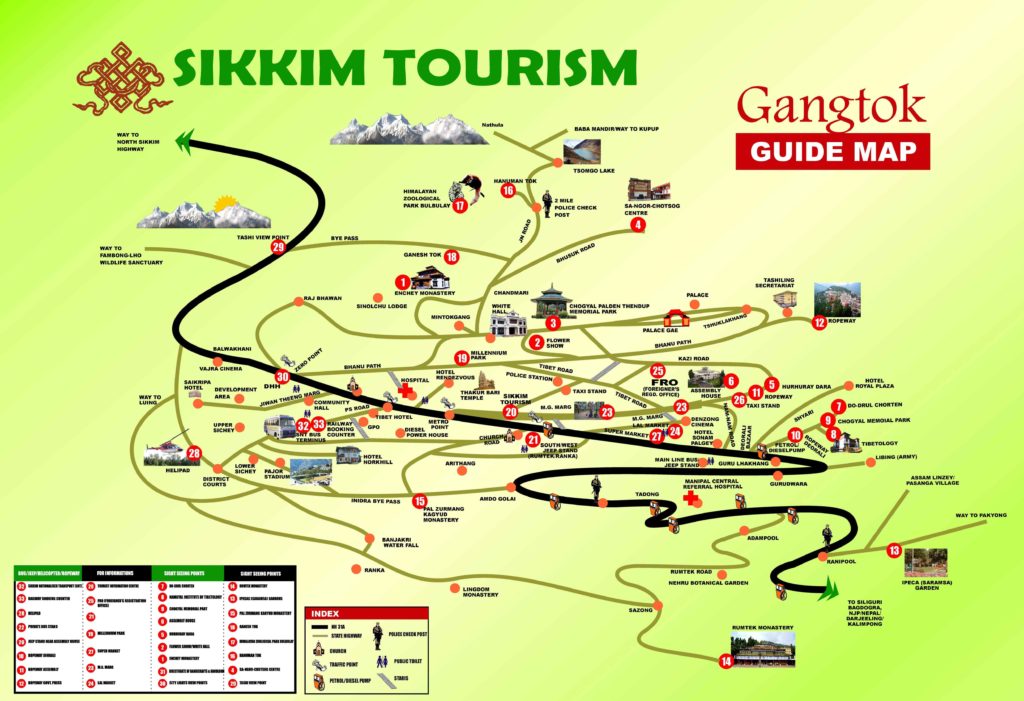 Heaven's gift to India or 'Sikkim' as they call it, is a natural paradise. This North Eastern state is clean, splendid and amazingly organised. I was awwwwed by the weather and the views. I would specifically like to mention the extremely friendly and lovely people who have great lifestyle, are very happy yet damn humble and helpful. Travelling through Sikkim involves a lot of long road journeys on bad roads but that gets compensated by awesome transportation culture (everything from private-public, rules-driving style..). Let me take you through a virtual tour before you experience Sikkim yourself..
Gangtok – the capital of sikkim is also the financial hub for the state. This is the reason for it being quite commercial (and crowded). Gangtok has all the attributes of both, a developed town and a picturesque hill station. My ideal itinerary would begin with a glimpse of Buddhism at some monastery.
Day 1
Ranka Monastery – With over 200 monasteries in Sikkim, you are bound to get spoilt (and confused) for choice. But rest assured that if you see one good one, others are miss-able. Topping my charts is the beautiful Ranka monastery – A relatively newer one with enchanting views and quiet surrounding whose prayer walls won't let you go for a long long time.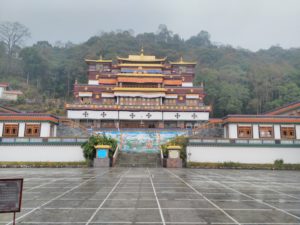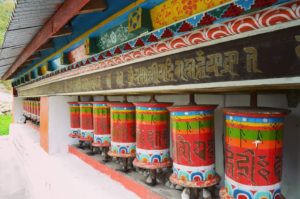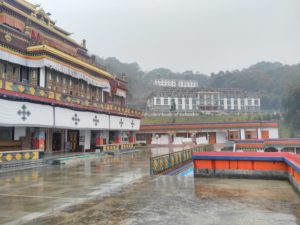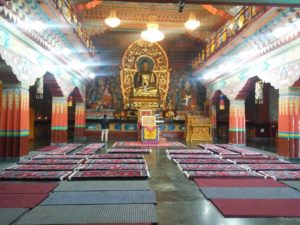 Ban Jhakri Waterfalls – This cascading waterfall is the largest in Gangtok and has been nicely renovated into a mini amusement park. It has got several rides like crossing the waterfall on a rope-way made of tyres, small rides and slides, boating, colorful huts made for relaxing etc. This place is ideal for families with all age groups.. can be easily covered on way to ranka monastery or back.
Cost: Rs. 50 Per person
Time taken: 1 Hour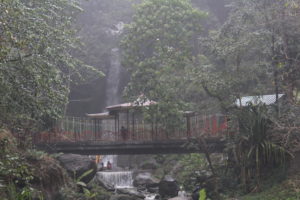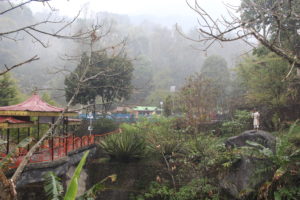 Namgyal Institute : A research center located in the heart of Gangtok, is a world famous institute since it has rare collection of art, statues, coins in its museum. It has library on first floor which holds huge collection of whopping 50,000 volumes related to Tibetan literature, religious scripts, researches etc. (Quite a lot to absorb!!)
Cost: Rs. 10 Per person
Time taken: 1 Hour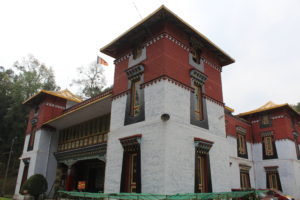 Do Drul – A stupa located at 5 mins uphill walk from Namgyal, this place has 108 prayer wheels with a huge stupa at the center. Tonnes of lit butter lamps and the strong faith of the people that this place removes all
Cost: Free
Time taken: 1 Hour
Day 2
Nathula – Nathula pass is damn close to the indo china border, was a significant silk trade route between Tibet and India till 1960's, it has reopened for limited trade since 2006.
Exciting reasons for visiting Nathula pass:
You could see armed soldiers on both sides of the fenced borders. You could also shake hands and have a casual chat with the Chinese soldiers.
The way to Nathula is one of the highest motorable roads of the world.
India's highest altitude ATM (was worlds highest till 2016) is located in kupup near nathula.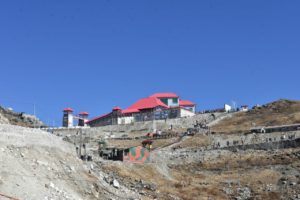 Points to remember:
Foreign nationals are not allowed to visit nathula pass. Others would also require a special permit to reach the place (pro tip-if u want to do it in an economic way, go for a public transport instead of a private one so that the permit cost gets shared amongst 10 people of the vehicle. These public jeeps are damn common and have an easy pickup drop point)
Nathula is closed on Mondays and Tuesdays so plan your visit accordingly
It is over covered with snow for most of the year so u need to be really lucky to be able to get the permit.
Baba Mandir – Close to nathula , this is a memorial made in memory of a soldier who passed away long back. Legends have it that his spirit still provides protection at the border. The people there consider him to be alive, pay him salary (like really?? Making money even after death!!!!), even send his uniform home during his annual leave!!! Beliefs which keep u afloat are always good 🙂
Tsomgo lake: a serene lake, stunning views chilling weather makes tsomgo a must visit while going to nathula. There are adorned yaks for round the lake rides, tonnes of tea & maggy stalls and small shopping points. Tsomgo means 'source of water' and is considered holy by the locals. A great stopover!!
Cost: 3000 for permit cost of per car
Time taken: 5 Hours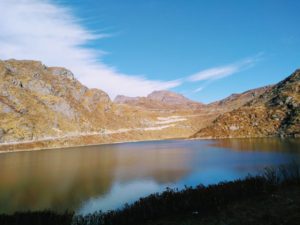 Day 3
Namchi
Namchi is a small town located at a 4 hour drive from Gangtok. If you are a religious soul, you cannot afford missing Namchi for the magnificent gamut of temples and if you are not a religious soul, u can't miss it for the fantastic views. 😉 Now…since you are anyway going to Namchi, come with me for a walk through..
Radha krishna Temple: there's a huge and beautiful Hindu temple on the way to Namchi. It has got idols of many hindu gods and goddesses with a lovely Radha Krishna statue in the center.. It is a two storied temple with all the idols on the second floor. Do pay a short visit before heading to the chardham.
Cost : nil
Time taken : 15 mins
Sai Mandir : There is a beautiful and huge temple of sai baba along the chardham way. So people tired of the crazy queues and quick crowded darshan at shirdi sai baba could get numerous hours of peaceful oneness with almighty here.
Time: half hour
Cost: nil
Char Dham : Also called the Siddheshwar dham, this is a magnificent place with supreme religious value. Spread across acres of land, it has a shiva temple and a gigantic shiva statue of around 90ft tall (I was like 'OMG', quite literally.. ) surrounded by 12 "jyotirlings" (radiant shrines of lord Shiva located across the nation) which are periphered by the 4 dhams (the world renowned dwarka, rameshwar, badrinath and jagannath) of india. It is said that u ought to visit the 4 dhams once in your lifetime. This place has also got accommodation of 100 rooms which are basic, spacious and clean. A decent pure veg restaurant is also available.
Cost: Rs. 50 Per person + 30 Per car
Time taken : till u don't feel like coming back
So no more long queues for praying. No more struggling around the country in search of 'moksha (salvation)' and 'mukti (emancipation)'. Your One stop solution is right here 😉 see i told u, Namchi is awesome!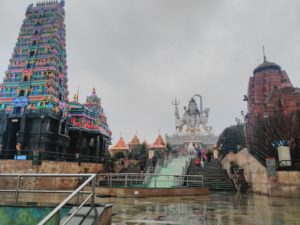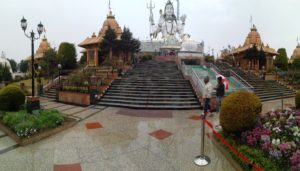 Temi Tea Garden: Sikkim would have no regrets of having only one tea estate as temi tea gardens is widespread and offers wonderful views. Don't forget to get a panoramic shot here.
Cost : nil
Time taken: half hour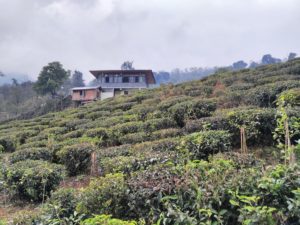 MG Marg: It is probably the best mall roads amongst all hill stations in india. Neat and organized. No vehicles allowed, big bonus. This place has got damn lively vibes and great food. Enjoy delicious food, shop till u drop at the hundreds of shops, try your luck at online gaming or simply sit by the benches put up and enjoy the numerous passers by.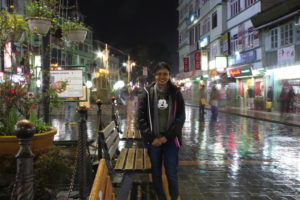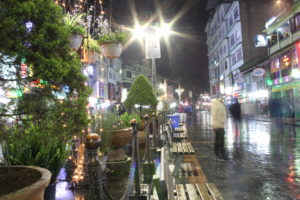 Places to eat at MG Marg:
Roll house- the best place to have momos and wraps in entire sikkim! Pure veg and deluctable..
Bakers cafe : amazing cafe, more than superb ambience and good coffee. Did i just hear "perfect"?
Rasoi : a north indian restaurant with good taste. Paneer and dal fry cravings, anyone?
Parivaar : another typical north indian restaurant serving delicious food.
Food court : now come the chats, pavbhajis and idlis. Great place to have a variety of things!
Places to stay:
Mayfair: This the most expensive, classy and famous resort in Gangtok. Mayfair and now Deltin are the only two options where live betting and gambling can be tried. It is legal in Sikkim but all other places just have online gaming.
Deltin: a recently started hotel, this is an obvious choice for people wanting gamble it hard. You may or may not have a room to go for gaming. However Entry charges apply.
Greendale: Damn friendly staff, great views of the valley, right on the main road and proximity to the mg marg. Oh wait, its on a great budget too!
Heliya: This hotel is slightly downhill and within 1 km from MG Marg. You would get courteous staff and good rooms and nice view from their terrace cafe at the 6th floor.
Hostel: Are u on a tight budget? Try this hostel:
Tag Along Backpackers
Gohills Orchid Hostel
Places to shop: People in Sikkim are extremely well dressed and damn fond of shopping.. the shopping options in Gangtok will drive u crazy. Best of brands, local shopping, shopping at the sight seeing spots are all fantastic and perfect value for money. So be ready to shell out some (rather more) extra money for shopping.
Overall Sikkim is beyond beautiful with stunning sights. The people here are torch bearers to humility, respect, way of living, spreading smiles.
I love u to the core, Sikkim 🙂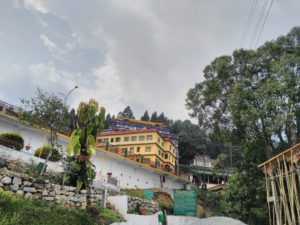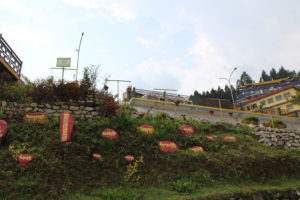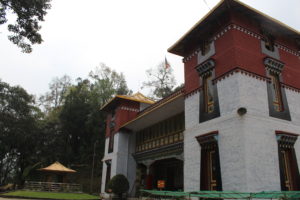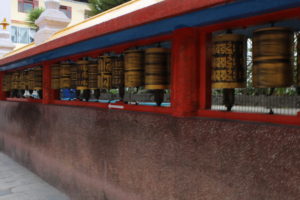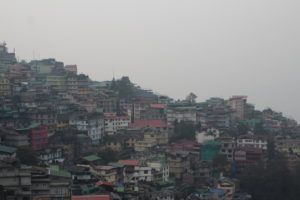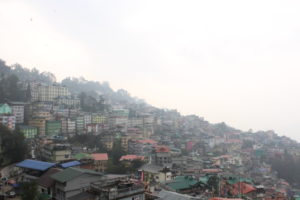 Map Source: http://www.sikkimtourism.gov.in
Cover Image Source: https://www.theydrawandtravel.com